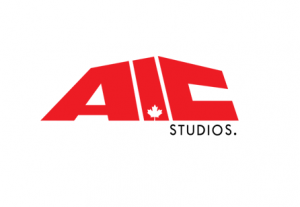 VFX PRODUCTION COORDINATOR JOB DESCRIPTION:
AIC Studios' top notch visual effects team produces the latest and most innovative visual effects and CGI in both live action and animation. From pre-production, design, pre-visualization and on-set services to sophisticated composites and detailed digital matte paintings, we help to bring our clients' vision to life.
VFX Production Coordinator Responsibilities:
The VFX Production Coordinator assists with the management of the production process.
Assists in the day to day running of the VFX department, assist in creating VFX schedules, managing established schedules through production planning, coordination and troubleshooting.
Provides the Production Manager, artists and supervisors with support to enable them to complete their work, and provides administrative support as determined by the Company.
Develops and uses tracking systems daily. Our studio uses Shotgun Studio for task management and Excel or Google Sheets, and the Microsoft Office Suite for other tracking.
Prepares, maintains and distributes assets, shots, notes, reports, etc. as needed to appropriate personnel.
Prepares routine correspondence and forms, packaging and shipping of various materials as needed. Assist with daily office maintenance as needed.
Qualifications:
3 + years in a production support role preferably in VFX.
Excellent communication skills.
Strong attention to detail.
Strong interpersonal skills.
Ability to multi-task.
Familiarity with VFX production pipeline necessary.
Familiar with Shotgun Studio for task management and Excel or Google Sheets, and the Microsoft Office Suite
Intermediate level of knowledge and skills around basic computing in a Windows environment, networking and FTP operations, and troubleshooting general software and hardware issues.
Familiarity with Autodesk Maya 2015 & 2016 a plus (beginner level skills required, intermediate skills desired).
Ability to work flexible hours when needed a plus.
Contact: Kate McCarthy
Studio Coordinator
k.mccarthy@aicstudios.ca