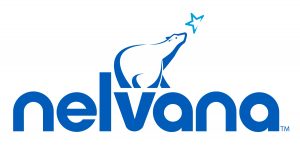 Nelvana Limited, A CORUS Entertainment Company
Art Director
Contract Position
Toronto
Nelvana Studio has an exciting opportunity for an Art Director in our Toronto office. Reporting to the Director and Producer, the successful candidate will be responsible for collaborates with the Director to establish the look of the series and ensure episodic consistency. Duties include but not limited to:
Working with Director and Creators to translate desired moods, messages, concepts, and ideas into workable original production ready designs
Development of overall "Look" of production
Providing episodic art direction ensuring colour design and palette continuity for series
Reviewing and providing art direction on animated rendered frames
Managing and overseeing hardware and software resources required by Design department
Supervising paint team and color Stylists
Required skills include:
Excellent knowledge of Photoshop and 2D animation software such as Harmony or Solo a plus. Other applications include Flash, Toonboom Studio.
Must have solid traditional painting skills and experience
Good understanding of lighting concepts
Compositing experience considered an asset but not required
Good time management skills – ability to work within established schedule and set deadlines
Great sense of animation and timing with attention to detail
Ability to effectively articulate, present and pitch ideas for new projects
High level of interpersonal and communication skills via verbal and/or written techniques
Strong leadership abilities
A positive, friendly manner and customer service approach that will enable the successful candidate to deal with challenging situations with honesty and integrity.
Interested applicants are invited to send a Portfolio, Demo Reel and Resume to:
Email address: nelvana.studio@corusent.com
*Please include ART DIRECTOR in the subject line on your email.
*No phone calls please. Only those selected for an interview will be contacted.
Corus is committed to providing a fair and equitable work environment and encourages applications from qualified women, men, visible minorities, aboriginal peoples, and persons with disabilities