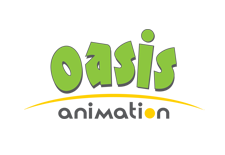 Production Manager (Permanent role)
Join Oasis Animation!
 The Production Manager is responsible of supervising the production team from scripts through to the end of the animation process, as well as post-production. He plans and organizes the work to do ensuring the deadlines are met and the budget is respected. He is also in charge of maintaining the level of motivation, good spirit and productivity amongst the team. He works closely with the VP, Production.
Responsabilities:
Gives input on the global production schedules and internal budgets.
Responsible for establishing the production methodology: pipeline, hierarchy and approval processes, daily tracking of production milestones.
Updates and circulates weekly production & post-production reports for VP, Production and clients.
Collaborating with the HR Director, actively participates in the recruiting process.
Knows the skillset of the team to be able to pivot and retask when challenges and work overload become apparent.
Supervises and ensures strong communication with the Coordinators and Department Supervisors.
Tracking and checking of payroll for production teams.
Based on the global production schedule, creates internal schedules and establish workflows and production quotas.
Manages and ensures that deliveries and approvals (internal & clients) are made based on the schedules.
Work closely with Database Coordinator to ensure that the database management system is optimized daily: inventory of material, episodes, characters, tracking of production workflow, etc.
Keep the VP, Production informed of any potential problem that could impact the efficiency of the production pipeline and/or established deadlines.
Additional experience and requirements :
Minimum of 3-5 years of experience as Production Manager in animation production for TV series.
Very good knowledge of 2D digital animation methodology.
Ability to inspire and motivate people with a positive attitude and enthusiasm.
Strong problem solving skills.
Excellent conflict resolution and negotiation skills.
Ability to manage teams.
Demonstrated organizational skills.
Great verbal and written communication.
Good knowledge of Photoshop and other graphic arts applications.
Strong knowledge of Outlook, Excel, Word and other Microsoft Office applications.
Good knowledge of Toonboom Harmony a plus.
Please send CV to: jobs@oasisanimation.com