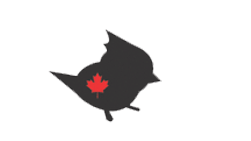 Line Producer
Titmouse has an exciting new opportunity for a Line Producer to join our team based in Vancouver to assist with our projects.
GENERAL FUNCTION
Responsible for driving the physical production process under the guidance of the Head of Production and Supervising Producer, maintaining clarity or information and good channels of communication between production team, director(s), editor(s), production accountant, and any outside facilities while meeting creative and budgetary goals.  This position is responsible for ensuring that the schedule, budget and scope are all aligned while managing studio directives and initiatives.
PRIMARY FUNCTION
Partner with series' creative leadership to meet the creative goals.
Responsible for the master schedule and budget.
Manage complexity by discussing with core creative group options in order to organize and prioritize the creative goals and execution plans.
Enable and contribute to a culture that creates an environment where the crew can do their best work.
Manage, mentor, delegate and grow the production staff on the series.
KNOWLEDGE, SKILLS AND REQUIRED ABILITIES
Excellent organizational skills.
Excellent verbal and written communication skills.
Maintain confidentiality over all matters and proprietary information.
Prioritize work to meet goals or deadlines.
Detail-oriented, flexible/adaptable.
Thorough knowledge of animation production process/pipeline.
Thorough knowledge and understanding of TV series' budget and schedule.
Able to initiate the schedule and the budget based on client's specs.
Past experience in animated TV series production is a must.
Prefer at least 5 years experience in animation production management role.
ESSENTIAL DUTIES AND RESPONSIBILITIES
Streamline production workflow and work with key departmental leads to ensure quality and stay on schedule.
Liaise daily with external and internal clients and staff ensuring submissions and approvals are managed accordingly.
Provide regular status reports to external clients and Supervising Producer.  Line Producer will be expected to work on multiple projects.
Participate in client and production meetings with production teams both internal and external.
VISA REQUIREMENTS
Must be legally eligible to work in Canada currently – Titmouse is unable to assist candidates in obtaining Canadian work authorization.
If you are interested and qualified for this position, please apply directly on our website: http://titmouse.net/careers/