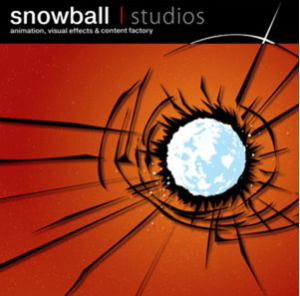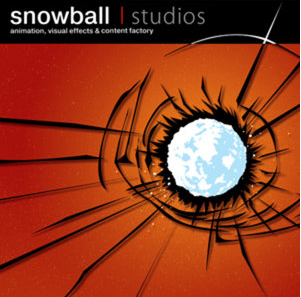 MODELING ARTIST
Snowball Studios is looking to expand its amazingly talented modelling team. Our modelling artists work closely with top creatives and production personnel to achieve the overall vision of both the highest level of clients and our creative drivers alike.
DESCRIPTION
Work closely with team leads and creative leads to achieve quality target.
Interpret artistic direction with ease, with or without concept art.
Excellent design and compositional skills.
Self-motivated, strong communication skills and a team-player.
Able to filter and evaluate criticism on a professional level.
Maintain the production schedule and/or communicate any deadline concerns.
Work seamlessly with up and downstream departments to deliver assets fitting their requirements.
Create efficient UVs and topology for production.
Understand current animation production pipelines with a focus on Modelling, Previs & Layout.
Capable of problem solving creative challenges on the fly.REQUIREMENTS
2 years of work experience in animation industry.
Excellent organizational, communication and project management skills.
A thorough understanding of the animation process and the ability to interpret the artistic brief from the lead creative and problem solve to achieve desired results.
Good technical understanding of CG pipelines and the ability to specify efficient workflows and identifyadditional tools required for the modelling department to be efficient and goal.
Excellent working knowledge of Maya.
Foundation in Traditional Art an asset.
Ability to work with both stylized and realistic designs.
Open to and encourages new initiatives, shares information and techniques with team members.
Able to quickly adapt to changes in production and prioritize tasks.
Solid work ethic and positive attitude. Works well under pressure. Self-motivated and proactive.
Consistently strives to expand knowledge base and improve skill set.
Make decisions in a timely manner and accepts responsibility for own actions.
Ability to deliver work on time and meet or exceed set performance objectives.Applicants need to be legally eligible to work in Canada.

Please send your portfolio and resume to torontojobs@snowballstudios.ca to apply for the position. Please make sure to include the position being applied for in the subject line.

We thank all applicants for their interest, however, only those selected for an interview will be contacted.

We are an equal opportunities employer and welcome applications from all suitably qualified persons regardless of their race, sex, disability, religion/belief, sexual orientation or age.