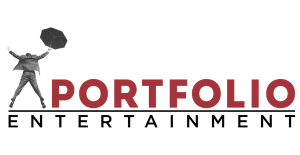 PORTFOLIO ENTERTAINMENT is a creative-driven, fast-paced children's and family media company committed to embracing change and finding new approaches to storytelling. Our in-house animation studio is innovative and teeming with talent and our international distribution division takes our content worldwide.
We are currently looking for a 2D Animation Lead to join our Studio.
MAJOR AREAS OF RESPONSIBILITY
Oversee the team of animators assigned by the Production Department while maintaining a weekly animation quota.
Delegate responsibilities and ensure the successful completion of animation.
Demonstrate a broad range of character animation and acting skills. This includes a deep understanding of the principles of animation, and how to best employ those principles to create performance that supports both the characters and story goals of the show.
Demonstrate a deep understanding of character rigging including technical processes involved, functionality and requirements.
Take initiative to resolve art pipeline issues by researching, identifying and implementing solutions designed to streamline the art process and enhance productivity within the studio.
Actively promote and communicate sound solutions to technical and design issues related to animation.
Meet project deadlines/milestones, as set by the production department.
 Essential Qualifications: 
-3+ years experience in animation series production
-Computer proficient in Microsoft OS, Excel systems and other production related software.
-Strong knowledge of 2D Digital pipeline – Harmony experience an asset.
-Ability to organize, prioritize and follow through in a fast-paced environment.
-Be pro-active and solution-orientated.
-Be forward-thinking and able to troubleshoot, forecast and plan appropriately to avoid production problems and delays.
-Great communication skills and interpersonal skills.
-Excellent organizational skills with attention to detail.
-Maintain a positive, upbeat and professional attitude, and contribute to the collaborative, respectful and constructive culture of our studio.
-Take and execute direction with minimal oversight.
To apply:
Please send your resume to jobs@portfolio-ent.com and reference: Animation Lead in the subject of your submission. Only selected, qualified applicants will be contacted for personal interview. Must be a Canadian citizen or a permanent resident to apply.