N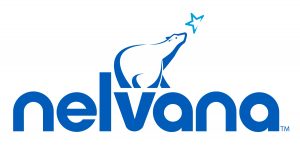 Nelvana Limited has an exciting opportunity for a CG Supervisor/Supervising Technical Director in our Toronto studio. Reporting directly to the Head of Operations and Technology, the successful candidate will be responsible for the production of 3D animated programs.
Job Description:
Oversee all aspects of production for 3D animated programs created for a variety of distribution models including TV broadcast and feature. The CG Supervisor brings expertise to both the artistic and the technical aspects of a production and responds to stake holders in the development and selection of pipeline and CG techniques appropriate for the production budget and schedule.
Responsibilities:
Lead programmers and CG artists in the development of production pipeline features and workflows
Lead in crew and workflow design suitable for the production model and budget
Fine-tune existing pipeline to improve existing processes
Lead in recruitment of new and established CG talent
Mentor growth of team members
Lead production teams in the definition of process standards to increase efficiency and reliability of tools and approach
Lead in core CG technique and process design especially in areas of character rigging, light/ render/composite
Recommend s/w products for use in CGI production
Explore new approaches to 3D production and apply where appropriate.  These include, h/w rendering, game engine output techniques, photogrammetry
Contribute to infrastructure planning and maintenance regimen
Qualifications:
5-10 years of work experience as a supervisor in a variety of 3D animated TV or film projects
Excellent Maya skills in the areas of character rigging, surfacing, xgen, bifrost
Two years of experience with the Arnold renderer
Experience with other physically based renderers and/or h/w rendering platforms
Expert knowledge of, and experience coding in python and within the mayapy framework
Communication and leadership skills are a pre-requisite
Interested applicants are invite to send a resume to:
Email Address: Nelvana.Studio@corusent.com
*Please include "CG Supervisor" in the subject line of your email.
*No phone calls please. Only those selected for an interview will be contact.
Corus is committed to providing a fair and equitable work environment and encourages applications from qualified women, men, visible minorities, aboriginal peoples, and person with disabilities.