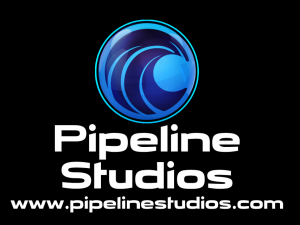 Pipeline Studios
Pipeline Studios is looking for talented Lighting Artist for a
CG ANIMATED FEATURE FILM!
Don't miss out on this amazing opportunity to work for an iconic world-renowned brand!
Job Purpose:
The Lighting Artist will be responsible for following the look development bible for the production, creating lighting for all assets, environments, and characters of the production. The Lighting Artist will collaborate heavily with the CG Supervisor, CG Asset Lead, Art Directors and Texture Artists to achieve the artistic style and level needed for the production.
The Lighting Artist ensures that all shots are complete, lighting rigs are optimized and organized so that they are ready for use in production. The Lighting Artist will also create and necessary documentation in regard to the workflow and techniques being employed.
Job Responsibilities
Establish direct and reflected lighting, shadows for each assigned shot
Ensure that assigned shots fit in the continuity of a sequence and fulfill the vision of the Directors, Production Designer, Art Director, CG Supervisor and Head of Lighting while meeting the production schedule
Submit work for review to CG Supervisor, Head of Lighting, Art Directors, Production Designers and/or VFX Supervisor
Contribute innovative and original ideas towards optimizing lighting and look development for the production
Ensure that all shots are complete, lighting rigs are optimized and organized so that they are ready for use in production
Alert supervisor to any problem arising that could affect schedule
Assist in the documentation and communication of technical and process guidelines for lighting creation and implementation
Help troubleshoot and debug lighting issues as they arise over the course of visual development, pre-production, or production to ensure shot quota is met
Partner with Lead Lighter/Compositor and Technical Team to help ensure aesthetic goals are met in the most efficient manner
Work collaboratively with other departments such as Animation, Texturing, Compositing, VFX
Light assigned quota of production shots based on established key shots as well as creative direction from Head of Lighting and CG Supervisor
Remain current and up-to-date in lighting techniques through industry research and training
Qualifications and Skills
College diploma or equivalent in 3D computer graphics
Minimum 2 years of working experience as Lighting Artist, in a film production environment, animated TV series or VFX
Advanced knowledge of Maya, Arnold and node based compositing applications required
Knowledge of Katana preferred
Strong portfolio demonstrating Lighting techniques and skills
Strong communication skills with the ability to convey creative and technical thoughts and ideas to others
Must have a complete working knowledge of the lighting process in conjunction with the compositing process
Knowledge of NUKE is a bonus
Knowledge of an asset manager such as SHOTGUN is a bonus

TO APPLY: Send your resume to careers@pipelinestudios.com. We can't wait to hear from you!
Pipeline Studios Ltd. Is an equal opportunity employer and is committed to providing employment accommodation in accordance with the Ontario Human Rights Code and the Accessibility for Ontarians with Disabilities Act. If you require accommodation at any point during the recruitment process, please let us know