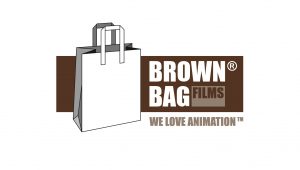 Storyboard Supervisor [Blue's Clues & You!]
Key Areas of responsibilities:
Oversees the Board Revision team, who will be boarding to live action footage, incorporating animation assets/sequences and layouts
Review and participate in animatic screenings
Meet with creative supervisors, to discuss and implement storyboard revisions
Distributes revisions (as dictated by the Client and Director) to the board revision team
Ensure quality and style of the show is upheld
Improve and add visual appeal to the animation sequences in the leica to work with the live action footage
Address problems with Director and brainstorms creative solutions
Meets and maintain deadlines as per the schedule
Communicate daily progress, concerns, ideas and suggestions with the Directors and Production staff
Required Experience/Professional Skills:
4 + years of experience as a Storyboard Artist and/or Revisionist on an animated production
Strong knowledge of Toon Boom Storyboard Pro 6
Experience storyboarding live action and/or preschool series a plus
A solid understanding of posing and acting, with the ability to work with the live action footage, in terms of staging, eyelines, blocking and composition
Strong knowledge of 3D animation limitations
Strong leadership skills with the ability to motivate a team remotely
Able to handle sensitive, confidential information appropriately with sound judgment and discretion
Able to multitask on multiple episodes and work efficiently under pressure
Strong communication skills both written and verbal
Professional and solution oriented
Why work with us?
Perks! Perks! Perks! Not only is Brown Bag Films an amazing place full of artists, animators and creators from all corners of the industry, but we focus on helping staff grow and develop in their careers and make them long time team members. Along with a great work environment we offer first-rate health + dental benefits, summer hours, paid Health and Wellness Days, vacation periods that multiply with tenure, and more! We may love animation, but we love our employees even more!
Our Toronto office can be found in the cool and trendy Liberty Village with over 200 artists working on award winning animated children's content. You will benefit from a competitive compensation package, interesting work and a fun/supportive work environment.
Applicants need to be legally eligible to work in Canada and have Ontario residency.
We thank all applicants for their interest, however, only those selected for an interview will be contacted.
We are an equal opportunities employer and welcome applications from all suitably qualified persons regardless of their race, sex, disability, religion/belief, sexual orientation or age. Should you require accommodation throughout the recruitment process, please let us know your requirements when contacted.
To Apply: www.9story.com/jobs