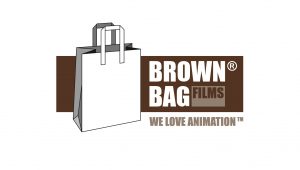 Pipeline Technical Director (3D)
Brown Bag Films is currently looking for an experienced 3D Pipeline Technical Director to collaborate in the delivery of production-ready tools for its production pipeline. This position will be required to uphold current pipeline work processes along with ongoing design and adaption of new production and pipeline work processes. Research and development will be a must to elevate the current 3D shows and develop the pipeline for 4K animation. The successful candidate should have experience in designing work processes, software development and understand technology pipelines.
Key Areas of responsibilities:
Collaborate with Production Supervisors to architect & develop tools as well as supporting modules in a Python scripting environment.

Liaise with the IT department and Pipeline teams located in our sister studios
Develop, document, and maintain tools for current and upcoming productions
Support and troubleshoot Harmony, Storyboard Pro, Shotgun, Flash, After Effects, Photoshop, Premiere, Deadline software
Review and advise on potential challenges of upcoming shows and offer technical solutions in creating unique looking shows.
Monitor current production with production supervisor to have a total understanding of the studio needs to enable all teams to meet their deadlines.
Participate in 'post-mortems' with production teams
Ongoing monitoring of current productions to ensure Pipeline stability
Required Experience/Professional Skills:
5+ years of experience in pipeline development and technical directing in studio environment
Excellent understanding of Toon Boom Harmony (v15 to 20), Storyboard, Adobe software, Maya, rendering (Deadline) and Shotgun
Experience in 4K animated production and understanding of colour management and its effects on a high-resolution production
Extensive development experience in Python, JavaScript, and QT Script
Experience using PyQT or PySide
Experience developing tools for Shotgun
Expert understanding of the entire 2D production process
Past experience with design, animation and rigging is an asset.
Excellent problem solving skills
Strong time management and ability to prioritize and assign tasks.
Strong written and verbal communication skills.
– – – – – – – – – – – – – – – – – – – – – – –
Why work with us?
Perks! Perks! Perks! Not only is Brown Bag Films an amazing place full of artists, animators and creators from all corners of the industry, but we focus on helping staff grow and develop in their careers and make them long time team members. Along with a great work environment we offer first-rate health + dental benefits, summer hours, paid Health and Wellness Days, vacation periods that multiply with tenure, and more! We may love animation, but we love our employees even more!
Our Toronto office can be found in the cool and trendy Liberty Village with over 200 artists working on award winning animated children's content. You will benefit from a competitive compensation package, interesting work and a fun/supportive work environment.
To Apply:
Check out our website at: http://brownbagfilms-hr.force.com/recruit/fRecruit__ApplyJob?vacancyNo=VN695
Applicants need to be legally eligible to work in Canada and have Ontario residency.
We thank all applicants for their interest, however, only those selected for an interview will be contacted.
We are an equal opportunities employer and welcome applications from all suitably qualified persons regardless of their race, sex, disability, religion/belief, sexual orientation or age. Should you require accommodation throughout the recruitment process, please let us know your requirements when contacted.