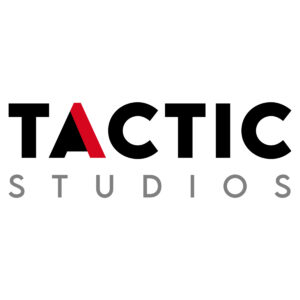 Animation Director
We are looking for a talented and experienced animation director to join our project and lead a team of animators in creating dynamic and lifelike animations. It is a multiplayer, third-person game with a contemporary setting.
A successful candidate will be a skilled and motivated animation director with both managerial experience and creative vision, able to direct a team of talented animators in creating engaging yet functional character animations for a multiplayer game.
NOTE: For the foreseeable future, all positions at Tactic Studios will be performed remotely, working from home. We are flexible to accommodate the unique needs you may have to ensure a productive, healthy work environment under the present circumstances. Candidates local to Ontario, Canada are preferred, but this is not a requirement.
Responsibilities
Manage a team of animators, assigning tasks, reviewing work, and providing clear, fair, and honest feedback.
Provide leadership and mentoring to animators, fostering a productive team capable of meeting deadlines and achieving artistic goals.
Work with the other leading members of the art and design teams to determine a direction and vision for the style of animations to support the greater vision of the product.
Collaborate with programmers and technical animators to determine and implement an efficient and functional animation asset creation pipeline.
Direct actors during motion capture sessions to produce high quality, usable gameplay and cinematic animations.
Hands on work creating full body animations for in game character actions and real-time cinematics.
Create compelling and expressive facial animations.
Modify animations based on artistic or technical feedback.
Requirements
Prior experience as a lead or animation director on a successful modern 3D game.
Experience hiring, interviewing, forming and managing a highly functional animation team.
Expertise creating 3D animations in 3DS Max or Maya.
Experience using motion capture hardware and software.
Keen understanding of how to create first person and third person gameplay animations.
Comfortable creating a full sets of movement animations for biped humans, quadripeds, birds, and a variety of other creatures.
Comfortable producing cinematics that involve interactions between multiple characters.
Able to produce a full range of facial expressions and realistic lip synchronization using morph targets / blend shapes.
Motivated self-starter with exceptional creative vision, leadership skills, and strong communication ability.
Passionate about developing high quality video games.
Bonus Skills
Experience with Motionbuilder.
Experience using modern 3D game engines such as Unreal or Unity.
Experience with rigging, skinning, and scripting.
How to Apply
You will need to provide:
Portfolio or demo reel demonstrating several character animations you have created. (required)
Resume detailing your experience. (required)
Cover letter. (preferred)
References. (preferred)
Send the aforementioned items either by link or as an attachment to jobs@tacticstudios.com, subject "Animation Director".