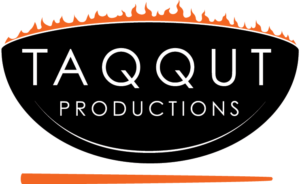 Job Opportunity: Production Manager
Employer: Taqqut Productions (Toronto Office)
Reports To: Series Producer and Line Producer
Terms of Employment: 8-month contract (with possibility of extension)
Compensation: $25-$35 per hour
Location: must be an Ontario resident
Contact Information: Alexa Hansel, jobs@taqqut.com
Deadline to apply: September 27, 2021
We're looking for an experienced Production Manager to join our team on a 2D animated children's series. In this position the Production Manager will lead a team of designers, layout artists and animators, and will be responsible for revising and maintaining the overall production schedule of the series. This series consists of both animation and live action production, and the ideal candidate will be responsible for both elements of production.
Responsibilities include:
Coordinating script production (writing, editing, translation, etc) and ensuring each stage is completed according to schedule
Organizing and attending production meetings and reviews with the leads of all departments
Tracking production progress and monitoring schedules across all areas of production
Ensuring the production remains on schedule by creating and monitoring workback schedules, and communicating any concerns to the Line Producer
Coordinating and tracking assets (scripts, design files, audio, etc) and revisions
Maintaining production credit list and residency forms
Organizing a small live-action shoot by coordinating crew, production schedule, and other asset management
Coordinating post-production, both for animation and for the series as a whole
Organizing and implementing web-based Digital Media components of the series
Software used:
Google Workspace
Frame.io
Adobe Acrobat
Some knowledge of Toon Boom Harmony would be a great asset, but not required
What we're looking for:
1-2 years of experience in a Production Manager (or similar) role
Familiarity with the 2D animation pipeline (experience with 2D Toon Boom Harmony productions an asset)
Strong communication, organization and problem-solving skills
Effective time management skills and ability to work independently
Experience with team leadership and management
Must be a Canadian citizen or permanent Resident, and an Ontario Resident
TAQQUT PRODUCTIONS INC. is an Inuit-owned film production company located in Iqaluit, Nunavut and Toronto, Ontario. Our films have screened at festivals in eighteen countries and have won over twenty international awards. With its film and television projects, Taqqut has established itself as an innovative leader in Northern youth and children's productions, and aims to preserve the rich storytelling culture of Inuit and the North.
Please note that we will only be contacting applicants who are residents of the province
of Ontario. Due to COVID-19 this will be a remote work-from-home position. A small Internet stipend will also be provided.
Please apply with a resume before September 27, 2021 to Alexa Hansel at jobs@taqqut.com.