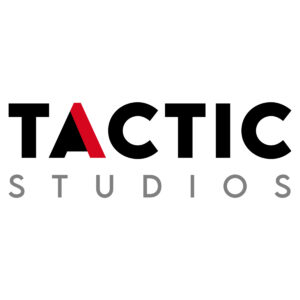 Technical Animator – Rigging
We are looking for a talented technical animator to join our team and create functional and easy to use character rigs for an unannounced project. It is a multiplayer, third-person game with a contemporary setting.
A successful candidate will be a skilled and motivated individual with strong technical skills, and artistic eye, and the ability to create flexible, cutting edge character rigs.
NOTE: For the foreseeable future, all positions at Tactic Studios will be performed remotely, working from home. We are flexible to accommodate the unique needs you may have to ensure a productive, healthy work environment under the present circumstances. Candidates local to Ontario, Canada are preferred, but this is not a requirement.
Responsibilities
Design and create full body rigs for in game and cinematic characters.
Create facial rigs using a combination of joints and morph targets / blend shapes.
Build tools and scripts to support the animation team in creating realistic animations.
Collaborate with programmers, artists, and animators to develop a pipeline for a procedural character creation system.
Modify and optimize rigs depending on artistic or technical feedback.
Requirements
Expertise creating full body and facial character rigs in Maya.
Expertise with scripting languages such as Python or MEL.
Experience using Motionbuilder.
Deep knowledge of body and facial anatomy and the ability to create user-friendly rigs to allow for natural, lifelike deformation.
Ability to create high quality rigs for non-humanoid characters.
Comfortable working with physics driven character features such as cloth or hair.
Motivated self-starter with exceptional technical ability and strong communication skills.
Passionate about developing high quality video games.
Bonus Skills
Familiarity with motion capture hardware and software.
Experience using modern 3D game engines such as Unreal or Unity.
Experience creating 3D animations.
How to Apply
You will need to provide:
Portfolio or demo reel demonstrating character rigs you have created. (required)
Resume detailing your experience. (required)
Cover letter. (preferred)
References. (preferred)
Send the aforementioned items either by link or as an attachment to jobs@tacticstudios.com, subject "Technical Animator – Rigging".