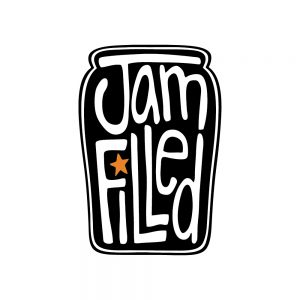 Job Title:3D Asset Development Artist
Company Name: Jam Filled Entertainment
Location: Toronto, ON
Salary Range: Not available.
Position Status: Full time
Union Status: Non-union
Benefits: Secondary healthcare coverage after 3 months of employment (dental, optical, ambulatory, etc.)
Job Description:
Jam Filled is a dynamic workplace for like-minded creative artists, we will remind you why you love cartooning: every project is produced with an eye for quality and an ear for fun!

We are currently on the hunt for a Development Artist to help establish the visual style and workflow for internal and external productions and production tests, with a focus on pre-production development work. They will be responsible for development from modeling through to compositing, into a final, finished render. We are looking for an artist with a wide range of skills in multiple departments, such as assets, rigging, FX and compositing.

What You'll Do:
Develop and establish the overall visual style and workflow for new internal and external productions
Help develop and create production tests for external clients
Contribute knowledge and expertise in any specific skillset or software to support the development and production teams
Take part in daily briefs
Stay up to date with industry trends and learn new and upcoming industry software
Research resources and materials to use as references, including lighting plans
Produce multiple variations of designs and concepts for approval
Create prototype assets for the production pipeline to use for testing
Complete the final look of designs and assets
Establish format procedures and guidelines
Maintain production documentation throughout development process
Explore different ideas to achieve maximum quality results
Handle input/output files
Other tasks and responsibilities as required
Requirements:
This will be your JAM if you have:
Excellent attention to detail
Previous experience with design, modeling, surfacing, rigging, FX, and compositing is strongly desired – any strengths in a specific area of the production pipeline is considered an asset
Previous experience working in an animation development production setting is desired
Strong understanding of visual language; texture, colour, dimension, scale, perspective, shade, composition, depth of field, proportion, lighting, spatial awareness, etc.
Knowledge of Unreal pipeline is an asset
Ability to create photorealistic assets and visual effects
Ability to stay self-motivated and work independently, as well as collaborate in a team setting
Ability to establish and maintain vision of a final look/integration
High level drawing and conceptual skills is a plus
Desire to learn new technologies and design techniques
Talent for creative experimentation
Comfortable with taking constructive criticism and providing revisions
Excellent communication and interpersonal skills
Ability to work under pressure and consistently meet deadlines
Knowledge of programming is a plus
Basic knowledge of 2D and 3D animation, and familiarity with the principles of animation is a plus
Software knowledge desired:
Maya
Unreal Engine
Houdini
Fusion
Nuke
Substance Painter
Substance Designer
Quixel
Renderman
Arnold
Adobe Photoshop
Other software knowledge is a plus
Company Website, About:
In 2007, three guys decided to build a studio that they would want to work for. Jam Filled has since expanded from a modest 400-square-foot attic in rural Manotick to a fully-operational, multi-production animation company with studios in Ottawa and Toronto. A dynamic workplace for like-minded creative artists, Jam Filled will remind you why you love cartooning: every project is produced with an eye for quality and an ear for fun!
Jam Filled proudly joined the Boat Rocker Media Group family in 2016, which allowed the studio to spread its wings and grow as it continues to produce the highest quality animation and original content in the country.
To Apply:
Please submit your application here: https://boatrocker.catsone.com/careers/71401-Jam-Filled/jobs/14683090-3D-Asset-Development-Artist
Commitment to Barrier-Free Selection Process And Work Environment/Possible Accommodations:
Boat Rocker is committed to hiring and supporting diverse candidates. We strongly encourage applications from people who identify as being part of an under-represented and equity-deserving group. This would include people who identify as racialized, Black, Indigenous, women, LGBTQ2SI+, and having a disability among others. We also recognize the importance of intersectional identities in our hiring and retention.
Application Deadline: N/A