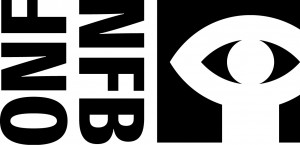 NOVEMBER 17, 2021
AGENT, CUSTOMER SERVICES
POSITION NUMBER: 00021394
POSITION STATUS: Temporary, Full-Time
DIVISION: Distribution, Communications and Marketing
DEPARTMENT: Customer Services
SALARY RANGE: 05 – $49,081 to $59,692
UNION CATEGORY: CUPE
LOCATION: Montreal
SUMMARY OF DUTIES
As part of the Customer Service team, provides comprehensive and bilingual service for general inquiries, advice and sales services to customers. Provides front-line technical support to users of NFB.ca, CAMPUS, Ocean School and Media School sites and ensures follow-up with internal and external stakeholders. Performs the necessary data entries and updates for processing DVD/DTO/digital file orders, CAMPUS subscriptions, and Media School subscriptions in the appropriate data base. Participates in customer service administrative activities and helps continuously improve them.
MAJOR RESPONSIBILITIES
From a customer satisfaction standpoint, answers questions about the NFB's products, services and activities; explains policies and procedures for accessing the NFB's services, NFB.ca sites, and for the CAMPUS, Ocean School and Media School offers and features.
Offers clients the choice of documents suited to their needs by consulting the NFB catalogues and by understanding the various NFB databases.
Verifies with Legal Services that the requested products are available for sale in the relevant market and territory; in cases where we have a distributor, directs customers to distributor by giving them the contact information.
Acts as a backup for the international customer service agent for the sorting of tickets/e-mails, determines priorities, and redistributes tickets/e-mails for processing according to the clientele assigned to the team.
Using established lists, responds to requests for quotes.
Places orders and returns from specific customers of resellers in Canada and the United States.
At the request of the Contract Sales Coordinator, places orders from specific customers in Canada and the United States for DVDs and/or digital files or materials to be invoiced to specific customers in Canada and the United States.
At the request of the Customer Service Coordinator makes all necessary additions and changes (promotions, photos, price lists) on the McIntyre Media Inc. platform.
Enters IP addresses and creates missing institutions, as needed, for CAMPUS and Media School subscriptions in the appropriate data base.
Collects and checks monies (credit card/cheque) from sales; balances prepaid transactions with reports on a daily basis.
Processes products returned for exchange, refund or credit per established procedures and performs the required automated transactions.
Resolves customer complaints and forwards them to the persons concerned, as needed.
Provides frontline technical support to NFB.ca and Ocean School users and CAMPUS and Media Scholl subscribers, advises and guides them through our site; reports technical issues and follows up on potential solutions.
Participates in integrated testing, updates to NFB.ca sites/platforms, Ocean School, Media School.
Compiles statistics and relevant comments from internal or external customers when requested by the supervisor.
Views films when permitted in order to better inform customers.
Updates the different databases.
In collaboration with various internal partners, participates in the application of telemarketing campaigns to grow sales.
Performs any other tasks necessary for the Call Centre to run smoothly and achieve common objectives.
REQUIRED QUALIFICATIONS
College diploma or university degree in a discipline related to communications, administration, marketing or film, with one (1) year of relevant customer-service experience in a call centre.
Must be comfortable with new technologies and able to offer technical support.
Good knowledge of the Canadian film industry in general and NFB productions specifically.
Good command of common MS Office tools and ability to quickly learn other office software programs. Knowledge of Oracle is an asset.
Bilingual French and English (written and spoken).
PERSONAL QUALITIES
Suitable personal and professional qualities: ability to work on a team and under pressure, tact, sound judgment, etiquette, independence and organizational skills.
Under the Policy on COVID-19 Vaccination, new employees are required to be fully vaccinated as a condition of employment, unless accommodated due to certified medical contraindications, religion or other prohibited grounds under the Canadian Human Rights Act.
Interested candidates with the above qualifications are invited to apply in writing, including a copy of their résumé to rh-hr@nfb.ca, BY NOVEMBER 30, 2021, citing competition number: JR-00021394.
The NFB is committed to building a skilled, diverse workforce that's reflective of Canadian society. It promotes initiatives such as employment equity and encourages candidates to voluntarily indicate in their cover letter if they are a woman, a member of a First Nations group, Inuk, Métis, a person with a disability, or a member of a visible-minority group.
The NFB is also committed to developing inclusive, barrier-free selection processes and work environments. Feel free to advise us of any accommodation needs.
Please note that only applicants selected for an interview will be contacted.