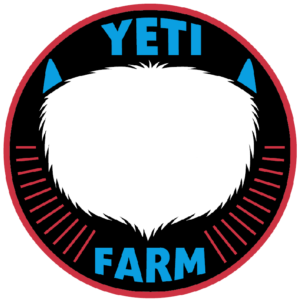 SUMMARY OF THE BROAD PURPOSE OF THE POSITION AND ITS RESPONSIBILITIES/DUTIES
The Head of Production is a full-time position working closely with the CEO, Head of Content & Finance and Operations.
The Head of Production leads & manages the company's production team and is responsible for the successful implementation of Yeti Farm's production activities, ensuring that resources are distributed to ensure this is done safely, efficiently and in accordance with the artistic and business objectives of the company.
This position is also responsible for the execution of production budgeting/scheduling and assumptions creation for new and prospective productions as directed by the CEO and assisted by the Head of Content. This position acts as the key liaison for vendor relations in the areas of Voice and Post as well across the US and Canada.
Production / Show Management
1. Responsible for assigning appropriately skilled core and contract staff to Yeti Farm
2. Responsible for generating production schedules, budgets and assumptions for service and Yeti Farm originals.
3. Responsible for maintaining the company resource tracking including working with management team members to effectively crew their productions and taking into account the needs of the overall studio's production and development activities.
Production Staff & Resources
4. Identifying and responding to areas of training required for core and casual staff within the production
5. Being responsible for and responsive to the needs of the production team and ensuring a safe and effective workplace for all production

6.Responsible for working with the studio management to ensure the implementation of Yeti Farm 'policies and best practices.
7.Supervise a team of Producers, recommending solutions where necessary, and support as well as holding the production team accountable for accurate and timely cost reporting.
8. Responsible for managing time in lieu & overtime across the production department in consultation with production staff and minimizing required overtime where
Other
9. Responsible for establishing and maintaining cultural relationships with other studios, both local and national as well as vendor relations in the areas as required such as equipment, software/hardware, voice, casting and post. Obtain quotes while bidding if necessary and coordinate with producers if assistance is needed in vendor relations once in production.
10. Reports to the CEO and Head of Content, with indirect report to Production Accountants and CFO.
PERSON SPECIFICATION
Aptitudes/Abilities/Skills
Proven ability to work across a range of different areas within the production department of a large (150+) animation company.
Out of the box thinking to achieve required
Exceptional communication and initiative to communicate.
Proven leadership
Proven people
Strong knowledge of animation pipelines, both CG and 2D.
Proven communication skills with Designers, Directors, Actors, Tradespeople and other
Proven high standard of attention to detail and 'follow-through'
Proven ability to plan and juggle an often heavy
Experience
5-7 years Producing, Supervising Producing in a large FX or animation house.
Experience leading a large team with a busy
Experience in the use of Word and Excel and Google workspace as well as Shotgun software.
Experience in working with a wide range of stakeholders, often negotiating conflicting requests and
Experience in working in a changing and dynamic
Experience in project management
Knowledge
An interest in and sensitivity to artists and the creative
A solid understanding of the Canadian animation
Business Admin courses, or MBA an asset.
Apply at the Link – https://yetifarm.bamboohr.com/jobs/view.php?id=25