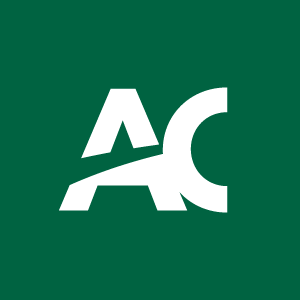 Algonquin is looking for someone to join their program as a full time Professor of Animation.
Department:Design Studies (Sherryl Fraser)
Position Type:Full-Time Academic
Salary Range: $ 66,555 to $ 115,378 per annum, established in terms of relevant educational qualifications and experience.  The College also offers a complete range of fringe benefits. 
Scheduled Weekly Hours:44
Anticipated Start Date:December 13, 2021
Length of Contract:not applicable
Posting Information: Employees who are internal candidates, as defined by the Academic Collective Agreement, will be given first consideration.
Posting Closing Date: November 18, 2021
Please note: jobs are posted until 12:01 am on the job closing date.
Under the direction of the Chair, Design Studies, the Professor, is responsible for facilitating and guiding learning and providing an effective learning environment for all students.
Job Description:
The professional responsibilities include:
The design/revision/updating of courses, including:
consulting with program and course administrators and other faculty members, advisory committees and a variety of potential employers and students
defining learning outcomes and evaluating and validating these outcomes
specifying and approving learning approaches, necessary resources, etc.
incorporating educational technologies to meet the learning needs of 21st Century students
reviewing and revising curriculum and participating in professional development activities during non-teaching periods
The teaching of assigned courses, including:
delivery of regularly scheduled instruction in the Fall, Winter, or Summer terms in home department or across departments
ensuring student awareness of course learning outcomes and evaluation techniques
providing tutoring and academic advising for students both in and out of class
providing a learning environment which makes effective use of available resources including educational technologies
evaluating student progress/achievement and assuming responsibility for the overall assessment of the student's work within assigned courses
the development and creation of a learning environment that is conducive to success for all students
The provision of academic leadership, including:
providing guidance to students, to instructors, and to part-time professors relative to the professor's teaching assignments
participating in the work of curriculum and other consultative committees, and departmental/faculty meetings
liaising with community members, engaging in program, Department, School or Faculty, and College promotion
remaining current in the field of study and maintain awareness of emerging trends and practices related to teaching and learning in higher education
modeling the College values – Caring. Learning. Integrity. Respect.
This job requires occasional or regular onsite work in accordance with Policy HS 16:
HS16 Policy-Mandatory COVID-19 Vaccination
HS16 Policy-Mandatory-Use-of-Masks
HS16 Policy COVID-19 Workplace Recovery
Required Qualifications:
An Advanced diploma in Animation or a degree in Animation or Fine Arts with a combination of 7 years of field experience of which two years are to be in a supervisory role in the animation industry. A degree in Animation is preferred.
Toon Boom- Harmony in animation experience;
Minimum 2 years of teaching experience, or equivalent, preferably in a postsecondary setting;
Minimum 5 years practical experience related to the field of study;
Demonstrated knowledge of student success strategies in a postsecondary setting;
Demonstrated knowledge and experience in the use of educational technologies; experience in the development and delivery of hybrid and online curriculum is considered an asset;
Demonstrated provision of academic leadership considered a strong asset. Examples include but are not limited to providing guidance to colleagues and instructors, being actively involved in curriculum development or program renewal, participating in continued efforts to improve the quality of instruction offered to learners, and serving as program coordinator, academic advisor or curriculum administrator;
Demonstrated commitment to continued learning in teaching and curriculum development is considered a strong asset. Examples include, but are not limited to, completion of training programs, participating at teaching and learning conferences, and/or more extensive training such as the Teaching Adult Lifelong Learners certificate program or other postsecondary programs in education;
Highly effective communication, presentation, and organizational skills;
Demonstrated skill in Algonquin College's preferred teaching competencies as set out in the Professor of the 21st Century document: http://www.algonquincollege.com/pd/professor-of-the-21st-century/;
Evidence of commitment to the success of all learners.
This position is to fill a need for a full-time faculty member to teach full terms in the Winter and Spring and a half term in the Fall. Algonquin College operates programs on a 12 month basis; faculty may be assigned accordingly.
Algonquin College values diversity and is an equal opportunity employer. We offer an inclusive work environment and encourage applications from all qualified individuals. Internal candidates will receive first consideration based on qualifications. If you require accommodation during the recruitment process please contact the Human Resources department at humanresources@algonquincollege.com. While we thank all those who apply, only those to be interviewed will be contacted.