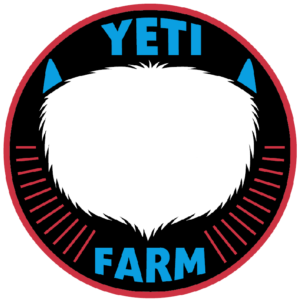 Reporting to the Head of Production, the Sr.Producer is responsible for all departments within the production and helps to ensure the production stays on schedule and within budget.
Core Responsibilities:
Production Schedules: Works to create realistic and cost-effective production schedules based on specs and information provided by the Head of Production and/or prospective clients. Create and supervise the overall production schedule from pre-production through final delivery. Revising or adjusting schedule to ensure final delivery to client. Disseminating schedule information to all production personnel and ancillary departments. Tracking production progress and updating production schedule on ongoing basis.
Recruitment: Assists with reviewing resumes and demo reels for prospective team members, conducts interviews and administers animation tests.
Cost Reports: Responsible for monthly tracking of labour expenses on the production and calculated costs to complete.
Flagging: Receives production (schedule and resources) flags from the Production Coordinator(s) and Production Manager and makes efforts to deal with issues efficiently and proactively. If necessary, flags schedule and budget concerns to the Head of Production. Troubleshoot problems and proactively collaborate with team to find solutions.
Communication:

Liaising with tech support, when needed, to support artists and the tracking systems they rely on and use to deliver their work;
Liaising with the Animation Directors or Supervisors on processes such as assigning shots or tracking workloads;
Direct point person to the client on behalf of the production, to help facilitate a positive working relationship between studios and help to ensure the overall production runs smoothly;
Skills Needed:
Aptitude and knowledge of Microsoft Excel, Word and Gmail;
Gmail extensions like Google Docs;
Shotgun or other tracking software, aptitude to learn;
Proactive thinking – think ahead to see roadblocks before they occur;
Clear concise communication both written and verbal.
Leadership: manage all departments on a production, motivate and communicate with employees. Take the lead on decisions, create a positive working environment.
Organization: Prepare schedules, production budgets, negotiate salaries
Problem Solving: work methodically and logically, find creative solutions
The ability to deal with multiple production partners and clients in a calm and relaxed way, and to transform vague and contradictory information into clear instructions for the team.


Basic Qualifications
7-10 years as a Producer of a family/kids animated series, preferably 2D;
Strong, long-term experience as a Production Manager in Animation is a must.
Possess complete knowledge of animation production process.
Strong verbal and written communication skills.
Strong Leadership skills.
Ability to work well under pressure and multitask in a fast-paced environment.
Knowledge of CG animation pipeline.
Apply at the link – https://yetifarm.bamboohr.com/jobs/view.php?id=26