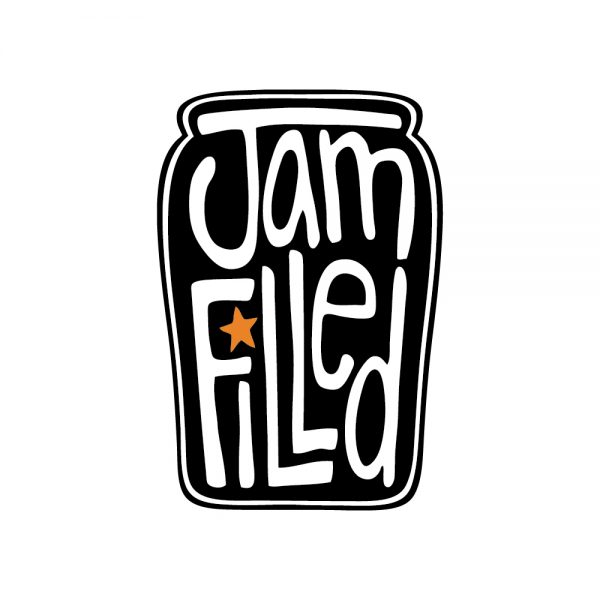 Job Title: Assistant Director
Company Name: Jam Filled
Location: Toronto, ON, remote, flexible
Salary Range: Not available
Position Status: Contract
Union Status: Non-Union
Benefits:
Healthcare and dental
Competitive remuneration
Outstanding vacation package
Various activities, team-building events and parties
Focus on work/life balance
Job Description:
Jam Filled is a dynamic workplace for like-minded creative artists. We will remind you why you love cartooning: every project is produced with an eye for quality and an ear for fun!
Our Toronto Studio is looking for an Assistant Director to collaborate with our team of creative leaders and artists on a new 2D preschool series. The Assistant Director will work closely with the Director, focusing primarily on storyboards and animatics.

The Assistant Director will help to translate the Director's vision and narrative accurately to the screen. The Assistant Director will be responsible for reviewing storyboard roughs and clean boards, plus assist in the animatic edit with the Director. The Assistant Director will work in conjunction with the Storyboard Supervisor, to oversee a team of revisionists, to review and revise sequences per Director and client feedback in a timely manner.

You'll get to:
Review storyboard roughs as required by the Director and communicate the Director's vision in a clear and professional manner to the storyboard team
Review and export Storyboard cleans to Edit
Work with the editor to do a timing pass on the rough assembly
Review animatic passes with an eye to improving narrative clarity and animation/comedic timing
Contribute to group brainstorming sessions and offer creative and resourceful solutions for storyboard or animatic-related problems.
Review client's animatic notes and flag any questions for the Director/client
Work closely with the Storyboard Supervisor in ensuring the revisionists are providing the necessary changes. When needed, insert rough sketches into files to further illustrate the required updates
Generate new panels as needed and revise sequences as per Director feedback
Be aware of production deadlines and liaise with Production and Editorial to share progress updates and stay on-schedule
Mentor members of the storyboard and revisions teams to develop skills in timing, humor, and acting
Requirements:
This will be your JAM if you have:
Previous Directing or Assistant Directing experience on a 2D animated preschool series
A passion for effective storytelling, composition and timing/pacing
A positive attitude and proven leadership skills managing a creative team effectively
Good understanding of the possibilities and limitations of 2D animation
Strong creative problem-solving and exceptional organizational skills
High degree of focus, with the ability to juggle multiple episodes and shifting priorities in a fast-paced production schedule
Ability to handle feedback and constructive criticism well
Completed post-secondary education in classical or 2D animation, art fundamentals, or other relevant area of study
Strong drawing skills with the ability to produce visually appealing artwork
Experience with Toon Boom Storyboard Pro and Shotgun is required
Working knowledge of cinematography, composition, film structure, and screen direction
Company Website, About: https://www.jamfilled.com/
In 2007, three guys decided to build a studio that they would want to work for. Jam Filled has since expanded from a modest 400-square-foot attic in rural Manotick to a fully-operational, multi-production animation company with studios in Ottawa and Toronto. A dynamic workplace for like-minded creative artists, Jam Filled will remind you why you love cartooning: every project is produced with an eye for quality and an ear for fun!
Jam Filled proudly joined the Boat Rocker Media Group family in 2016, which allowed the studio to spread its wings and grow as it continues to produce the highest quality animation and original content in the country.
To Apply: Please submit your application here:
https://boatrocker.catsone.com/careers/71401-Jam-Filled/jobs/15125641-Assistant-Director
Commitment to Barrier-Free Selection Process and Work Environment.
Boat Rocker is committed to hiring and supporting diverse candidates. We strongly encourage applications from people who identify as being part of an under-represented and equity-deserving group. This would include people who identify as racialized, Black, Indigenous, women, LGBTQ2SI+, and having a disability among others. We also recognize the importance of intersectional identities in our hiring and retention.
Possible Accommodations:
Boat Rocker Media is committed to providing an inclusive and accessible candidate experience. If you require accommodation during the recruitment and selection process, please let us know. We will work with you to meet your needs.
Application Deadline: April 23, 2022.