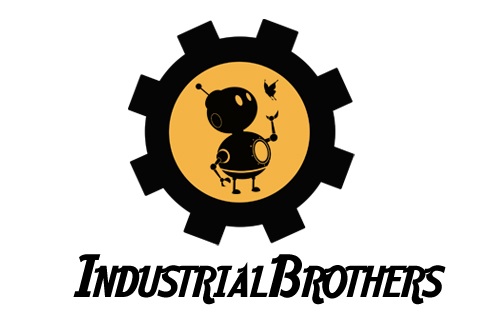 Job Posting: Senior CG Lighting and Comp Artist
INDUSTRIAL BROTHERS
Please submit your application via the Industrial Brothers Job Board: https://industrialbrothers.applytojobs.ca/lighting/9126
Location: Remote (until further notice)
Studio based in TORONTO, ONTARIO, CANADA
Introduction
Industrial Brothers is looking for a Senior CG Lighter with Houdini experience to join our team on a new 3D Animated action-adventure series for Netflix.
Although this is a work from home position, candidates need to be eligible to work in Canada and should be already living in Ontario.
Company
Industrial Brothers is a full-service animation studio that creates and produces its own children's content.
Driven by the imagination of its artists, led by the dedication of its producers and inspired by the innovation of its tech team, Industrial Brothers has created brands that span across toys, TVs and interactive experiences.
Position Overview
Responsibilities:
Experience lighting and rendering in Redshift
Experience in Houdini
In-depth knowledge of Solaris
Experience compositing in Nuke
Responsible in maintaining lighting pipeline and workflow as dictated by project
Properly assess the appropriate balance of lighting and compositing for a given shot
Creating and refining tools and scripts to facilitate workflow
Able to work on a fast-paced episodic television schedule
Provide guidance and assist in problem-solving
Identify and report issues that arise which may affect production timeline
Ensure work is of the highest possible quality
Requirements:
Experience working in Commercial animation and/or Feature Film
Advanced understanding of lighting and advanced shading networks
Knowledge of general modeling, texturing animation, and FX is a plus
Strong Technical knowledge to be able to troubleshoot lighting issues
Python knowledge is plus
Must be a team player and perform well under tight deadlines
Ability to take direction and adapt to the show style
Ability to communicate creative and technical ideas
Strong visual skills and detail oriented
Ontario residency and Canadian Citizenship required.
Interested candidates to share the link their demo reels, along with their resume.
Industrial Brothers is an equal opportunity employer and welcomes applicants from all suitably qualified persons regardless of their race, sex, disability, religion/belief, sexual orientation or age.
All candidates MUST be a Canadian Citizen or have PR Status. We are not able to review applications from artist that are non Citizens or do not have PR Status.
We thank you for your interest, however, only those candidates selected for an interview will be contacted.
Please submit your application via the Industrial Brothers Job Board: https://industrialbrothers.applytojobs.ca/lighting/9126