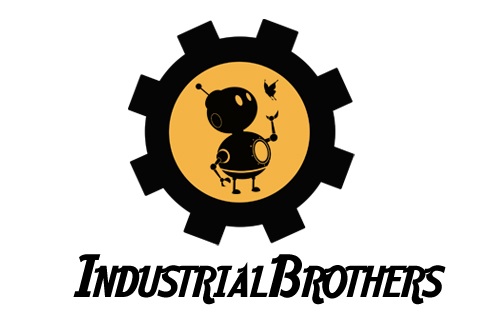 Job Posting: Storyboard Revisionist
INDUSTRIAL BROTHERS
Please submit your application via the Industrial Brothers Job Board: https://industrialbrothers.applytojobs.ca/storyboards/11074
Location: Remote (until further notice)
Studio based in TORONTO, ONTARIO, CANADA
Introduction
Industrial Brothers is crewing up for an exciting Season 2 of Dino Ranch, the #1 U.S. cable series among kids 2-5. We are looking for a Storyboard Revisionist to join our team for our amazing new animated series!
Company
Industrial Brothers is a full-service animation studio that creates and produces its own children's content.
Driven by the imagination of its artists, led by the dedication of its producers and inspired by the innovation of its tech team, Industrial Brothers has created brands that span across toys, TVs and interactive experiences.
Position Overview
Under the supervision of the Director and the Storyboard Supervisor, you are responsible for executing the revisions to the episodic storyboards.
Responsibilities:
Follow instructions as per the director's and storyboard supervisor's notes in discussions at revision each stage of the storyboard process
Strong understanding of staging, blocking, composition, and design
Translate story ideas into visual sequences
Solve story problems, provide fixes
Ensure quality and style of the show is consistently achieved
Be comfortable drawing in a loose gestural style to meet all deadlines, while still maintaining clear storytelling and quality standards
Participate in the story workshop involving the entire story team (storyboard artists, board supervisor, revision team, director, and story editor)
Requirements:
Minimum 3 years professional storyboard revision experience
Solid knowledge of story, including acting, dialogue, and use of camera
Excellent drawing and composition skills
Proficiency in Storyboard Pro digital software
Excellent communication, organizational and problem-solving skills
Attention to detail
Ability to consistently deliver work on schedule
Experience working in short format episodic space is an asset
Ontario residency and Canadian Citizenship required.
Interested candidates to share the link their demo reels, along with their resume.
Industrial Brothers is an equal opportunity employer and welcomes applicants from all suitably qualified persons regardless of their race, sex, disability, religion/belief, sexual orientation or age.
All candidates MUST be a Canadian Citizen or have PR Status. We are not able to review applications from artist that are non Citizens or do not have PR Status.
We thank you for your interest, however, only those candidates selected for an interview will be contacted.
Please submit your application via the Industrial Brothers Job Board: https://industrialbrothers.applytojobs.ca/storyboards/11074