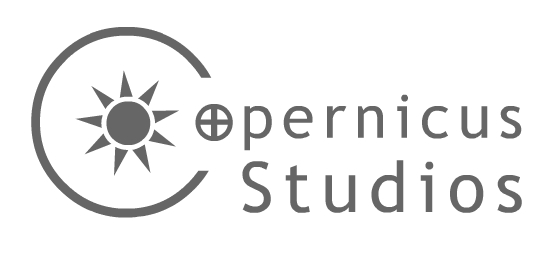 Job Title: 2D Animator
Company Name: Copernicus Studios
Location: Remote/Hybrid Nova Scotia, Remote Ontario, or Remote British Columbia
Salary Range: negotiable
Position Status: Fixed Term Contract
Union Status: Not Applicable
Benefits: Full Health & Dental Benefits coverage after 3 month probationary period
Job Description:
You'll be taking approved characters/props for assigned scenes and positioning them in the key poses for animating. You will be responsible for in-betweening, animating any additional settles and follow through needed to polish.
You'll work closely with the Animation Supervisor on assigned scenes to incorporate notes and you'll work collaboratively with other animators to deliver high quality animation on a super fun show!

Requirements:
The ideal candidate will have a Degree or Diploma in Traditional/2D Animation or equivalent technical training. We're looking for experience in 2D Character Animation for television, film, and/or a demo reel displaying the required skills
Toon Boom Harmony experience necessary with an impeccable understanding of Animation Principles
Able to work efficiently with Harmony rigs
Strong time management skills and the ability to prioritize work coupled with excellent written communication skills

Company Website, About:
https://www.copernicusstudios.com/
Copernicus Studios is an entertainment content development and production company based in Halifax, Nova Scotia, Canada. We produce original, high-quality animated content for television, feature film, and digital platforms.
Copernicus Studios is looking for the next great crew members to join us for Season 4 of Solar Opposites and a brand new Nickelodeon Children's Series!
Over the past couple of years we have expanded our remote workforce across Canada and are looking for Harmony Animators to be based in British Columbia, Ontario, and Nova Scotia. We also have the opportunity for you to work within our studio in Halifax. These roles are scheduled to begin in August 2022. 

To Apply: Please apply on our website here: https://www.copernicusstudios.com/careers/

Commitment to Barrier-Free Selection Process And Work Environment:
Copernicus Studios embraces and encourages inclusion and diversity. We welcome applicants in historically underrepresented groups such as indigenous persons, racially visible persons, persons with a disability, women, and persons of a minority sexual orientation and/or gender identity. We also acknowledge and value new Canadians that are working to establish their roots in Nova Scotia. Please feel free to self-identify.

Possible Accommodations: We strive to provide an accessible candidate experience for our prospective employees with different abilities. Please let us know if you need any accommodations during the recruitment process.
Application Deadline: N/A