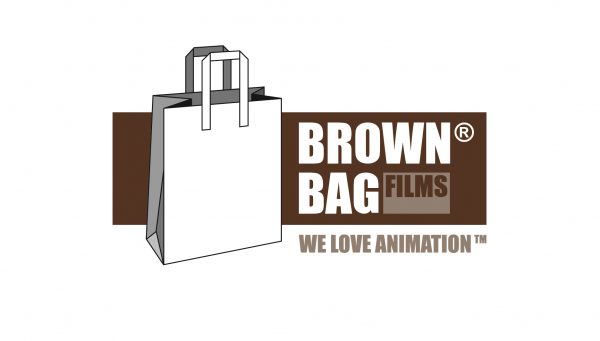 Job Description
Brown Bag Films, Toronto studio, is currently looking for an experienced Lead Rigger (3D)!
Applicants need to be legally eligible to work in Canada and have Ontario residency.

The position of Lead Rigger requires someone with a good general knowledge of Maya and excellent specific knowledge of its constraint, deformer and dynamics systems, and also be proficient with python and Maya tool development. He/she should have several years' experience rigging in a broadcast / film production environment. Successful applicants will be open to direction, have good communication skills, leadership skills, attention to detail, and the ability to work collaboratively with multiple tasks in a fast paced production. A Lead Rigger will work closely with the Rigging Supervisor to ensure working practices are in line with department standards, and also contribute to the ongoing development of tools and practices.
Key Responsibilities
Develop show specific custom rigs.
Maintain show specific code and tools.
Schedule and delegate work.
Liaise with Rigging Supervisor regarding project details.
Provide regular progress updates to production manager and Rigging supervisor on any technical bottlenecks concerning the rigging schedule.
Design, create, test and maintain character set ups.
Provide technical feedback to modelling dept.
Collaborate with animators to design motion controls.
Create secondary dynamics systems.
Work with production management to prioritize tasks
Troubleshooting problems with animated rig.
Communicate with the overseas studio.
QC the external asset assignments and ensure the outsource partner has clear direction from a rigging perspective.
Prop rigging and modelling experience.
Character or more advanced rigging is an asset.
Experience in episodic animation is required.
Look out for Python scripting experience, will be a big asset.
Key Requirements
Must have experience working as an Character Rigger(or similar position) in either broadcast or feature film work.
Must be comfortable with outsource management with an emphasis on clear communication and follow through.
Should have experience working as a Lead Rigger in either broadcast or feature film work.
Must have an excellent working knowledge of rigging in Maya.
Task Driven, self-motivated, and proactive.
Must be open to direction.
Must demonstrate attention to detail in finishing of assets.
Must have good leadership skills.
Must be a good communicator and be fluent in English.
Knowledge of Python is a must.
Proficiency in developing tools for Maya a big plus.
Experience with shotgun (or asset tracking systems) is considered a big plus.
Experience with GIT is considered a big plus.
Experience with developing tools in PySide and QT designer considered a big plus.
Why work with us?

Perks! Perks! Perks! Not only is 9 Story Media Group an amazing place full of artists, animators and creators from all corners of the industry, but we focus on helping staff grow and develop in their careers and make them long time team members. Along with a great work environment we offer first-rate health + dental benefits, summer hours, paid Health and Wellness Days, vacation periods that multiply with tenure, and more! We may love animation, but we love our employees even more!

Please submit a full CV and outline all equivalent experience and why you wish to work with us in your Cover letter.

Brown Bag Films/9 Story Media takes diversity and inclusion seriously, and we are committed to ensuring equity in the recruitment process. Candidates from a diverse group of backgrounds, including but not limited to, Indigenous peoples, Racialized and LGBT2SQ+ communities, candidates from a range of ages and religious beliefs, and people with disabilities, are encouraged to apply.

As a company, we deliver high-quality kids' content, and we seek to have diverse characters so that all our audience feels represented. We also want the same for our own workforce, and Brown bag Films/9 Story Media is committed to looking for all kinds of talent to build a diverse workforce in which all identities are represented and respected.

We will ensure that individuals with disabilities are provided a reasonable accommodation to participate in the job application and interview process to be successful in performing essential job functions. We'd love to know how we can support your requirements for accommodation.