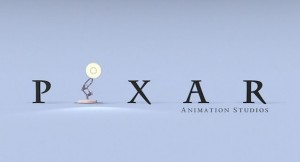 Masterclass with PIXAR Artists
VanArts presents a rare and exciting opportunity to learn from some of the industry's most talented artists. Join story artist Matthew Luhn and animator Andrew Gordon, both of PIXAR Animation Studios, as they conduct a 2-day Masterclass in Animation and Story Development.
This masterclass is geared toward not only experienced animators, but also students and animation enthusiasts. Skill sets covered are not
software-specific, and all lectures are organized with visuals; live-action and animated clips. This event gives you the tools needed to create y
our own stories and feature-quality animation, plus offers a great opportunity to meet and network with others in the industry.
This special event will be held on the weekend of June 13-14th, 2009 at the renowned Cinematheque Quebecoise in Montreal, Quebec.
COST:
$450 CDN for both days. Seating is limited and offered on a first-come basis.