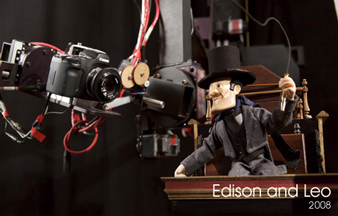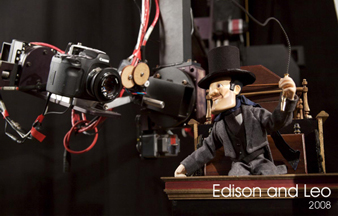 3-D OBJECT ANIMATION
Make your still imagery come to life!
Spots still available!

Workshop date:
SUNDAY AUGUST 30th, 10AM – 6PM
+ 4 hours practice time

This one-day workshop will examine traditional 3-D clay, foam and object animation using various films as examples and will culminate in the creation of a group-made 3-D animation. The day will include screening a number of films, going over basic film and lighting techniques, as well as discussing basic animation techniques. Participants will shoot a short animation sequence then view the finished product digitally. This workshop is ideal for those interested in 3-D animation seeking to make their first film.
The Camera Theory workshop is strongly recommended as a prerequisite.
Free practice time credit must be used before September 30, 2009. Non-members must use their practice time during LIFT office hours (Monday – Friday, 10AM – 6PM).
Instructor:
NEIL BURNS is a Toronto based filmmaker who has specialized in stop-motion animation for the past 12 years. In that time he has worked as an animator and animation director on a number of television series, as well as directing his own short films. Last year he directed "Edison and Leo," the first Canadian produced, stop-motion feature film, which premiered at the 2008 Toronto International Film Festival (TIFF).
Sheep Noir Films: http://www.sheepnoir.com/ed_and_leo.html
Cost:
LIFT Members $75
Non-Members $95
Enrollment is limited to 8
To register, please call 416.588.6444  Ext. 222 before 6:00PM on Thursday August 27th.
LIFT Office Hours: Monday – Friday, 10AM – 6PM
http://www.lift.on.ca/mt/workshops.html