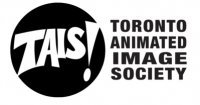 Join other animators and wannabe animators for an informal meetup and cameraless animation workshop. Show your works in progress, share animation knowledge and network with other animators all while scratching, painting or inking away on provided film stock. TAIS reps will be on hand with all the tools and know-how you'll require to get working on some simple scratch animation.
Wednesday, August 5th
60 Atlantic Avenue, Suite 102 (artscape building) — use the buzzer wth the TAIS logo on it
7:00 pm – 9:00 pm
$5 suggested donation or PWYC
All welcome! No experience needed.
More info at www.tais.ca