Last chance for OIAF '09 Animapass!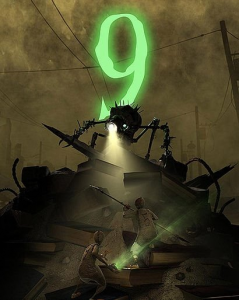 I haven't had a chance to read all the reviews for Tim Burton/Shane Acker's "9" yet, so I'm giving the contest til Monday.  So, anyone who's looking to save 200 bucks and come to Ottawa for the festival next month, go out and see 9 this weekend.  Bring 5 or 10 friends , and write me a review.  In fact, if you're feeling creative, draw me a review.  Or film yourself reviewing the film, really, I'm not a stickler for format.  I'll wait til end of day Monday and post the winner after that.
Good luck, and good viewing!
m