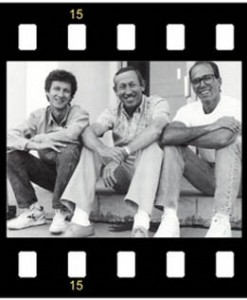 Had this brought to my attention by Barry Sanders in Toronto.  I'd forgotten about this film actually, but Barry says it's well worth watching for any fan of animation, especially for those of us in the industry.  It's apparently very candid in it's discussions of the climate at Disney during their return to prominence in the late eighties.  Disney has apparently given the film their blessing, a good PR move for a company that is trying to distance itself from the Eisner years.
If you're in Toronto, you've missed the first two screenings.  But it's playing again on Saturday (tomorrow) at 10:45 am.  Barry says that Saturday may be sold out but there is often a rush line and last minute ticket releases.
Good luck and let me know what you think!
m