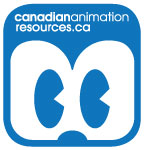 Hi guys! I'm going to try something here. I've been talking to a few people about whether or not it's cool to ask my readers to help support the site financially. I have a structure in place for sponsorship, through advertising sales, so if anyone out there wants to get in on that, it's available. You basically buy an ad for a rate we settle on and for a term we settle on, pretty straightforward stuff. I haven't really made any money from this model yet and I'm not expecting this to run a profit, but it would be nice if I could put some cash back into the site. I run it at a loss. I do manage to keep that loss to a minimum, but it's a loss nonetheless.
So I'm putting out the call to you, the reader. If you enjoy my content, if you've scored yourself a job from a post you found here, or had a successful hire, if you've found what I do here useful and would like to see it continue… now's your chance! Click on the "donate" button and throw a few bucks in my general direction! I'm going to keep the services free, I don't want to charge for job posts, so that means I have to get some sugar somewhere else. If each of my readers gets behind the site for five or ten dollars, then I can pay for the recent changes and consider a few more improvements.
That being said, the advertising structure is there too, so if you'd like to see a link to your site on here, or promote a product, get in touch. I'm sure we can work something out.
m