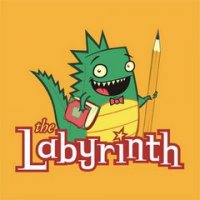 Via Rich Lauzon:
Date: Monday, April 19, 2010
Time: 3:00pm – 8:00pm
Location: Algonquin College 1385 Woodroffe Ave, Ottawa ON
The Labyrinth Store's Animation Road Show is coming to Algonquin for the third straight year!!
This Toronto store specializes in books on Art, Illustration, Animation and Manga.
They accept cash, debit and credit cards. If you want to prepare an order ahead of time, please contact them at (416) 840-4506 or info@thelabyrinthstore.com.
http://animationroadshow.blogspot.com/
They will be located in Salon B of the main cafeteria found in D building of the Woodroffe Campus of Algonquin College. 1389 Woodroffe Avenue.
Parking is free after 5PM in lots 8,9 and 12.
Please tell all of your friends who plan to attend the event to join this facebook event and tell them to click "Attend". It's Important!!
See you on the 19th of April!!