Character Design Blog interviews Colin Jack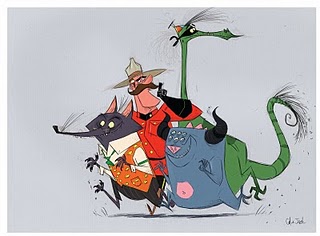 If you don't have the Character Design blog in your bookmarks already, now's a good excuse as any to add it.  They recently posted an interview with Colin Jack, a designer/director/illustrator out of Toronto.  Colin's a great talent and fantastic to work with.  We'll be profiling him here on the site in the future, but for now, whet your appetite at the link.
And for good measure, here's Colin's blog.