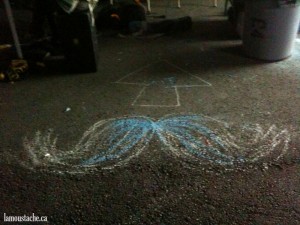 La Moustache, a commercial creative shop whose members hail from Montreal and Toronto have posted some sweet clips & pics of the process behind the recent(ish) GAZmétro ad campaign they animated three months ago. If you're not familiar with it, it's the environmental chalk animation of flowers, etc growing all over old brickwork. It's well executed and sweet, even if you don't believe that natural gas usage will beget flowers and trees and little birdies.
The clip as aired on TV is HERE, with blog posts & pics HERE and HERE.
There is also a really nice time lapse vid of the process & more pics HERE.