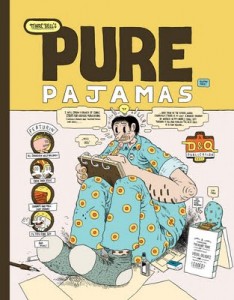 We've just added a few names to our blogroll, and they're doozies.
Graham Falk (creator of Untalkative Bunny), Dave Cooper, Bob Jaques' Popeye Animators blog, and Marc Bell.  Marc's got less of a connection to animation than the others, but his work is gorgeous.
You can check them, and a ton more, out on our blogroll.  There's a lot of great stuff to see.
On that note, I'll be doing my best to update it a little more regularly.  I know there's a bunch of talented grads from this year's class at Algonquin who have been sending me links, so they'll be going up there soon too.
Check back regularly!
m