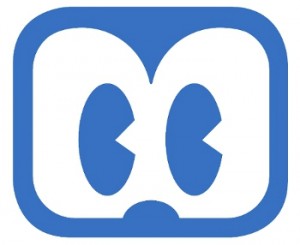 Ok gang, this'll probably be my last update as the Funding Drive counts down over the course of the next 17 hours.  A big shout out to all those who jumped on board in the last couple of days.  Thank you to David Diaz, Amber Holowaychuk, Brittiny Lepage, and Kyle Marshall.  Every little bit helps and your support will go a long way to keeping this thing going.  It means a lot to me that you guys put value on what we're doing here.  Thanks and thanks and thanks.
There's still time for the rest of you gentle souls to follow their lead!  Just click on the link, and head on over to our campaign page on IndieGogo.  It's all quite painless, and it keeps the lights on for us here so we can continue to bring you news and editorial, job posts, links to films and other artists, and whatever else it is we do around here.  I try not to put the hand out too often, and I won't be doing it again for at least another year, so act now!  I've done the math.  If every reader poney'd up ten bucks, this would actually qualify as a part time job.  I know, I dream big.
Either way, and this needs to be said, I know not everyone can help out, and this kind of funding push can be a bit awkward.  We do get help from sponsors too, so there's no risk of the site going away.  But the fact that you guys come back, some of you every day, and use this site, that's huge.  I love meeting new people at places like the Ottawa festival, and hearing that someone found a job through us, or just that we're one of your bookmarks, it's great!  So thank you.  Thank you for putting some value on what we're trying to do, thanks for reading, and really, thanks for stopping by.  We'll do our best to keep giving you a good reason.
Cheers,
Mike
update: Thank you to Barry Sanders!