Ikea Munke: Animators finding creative ways to make a living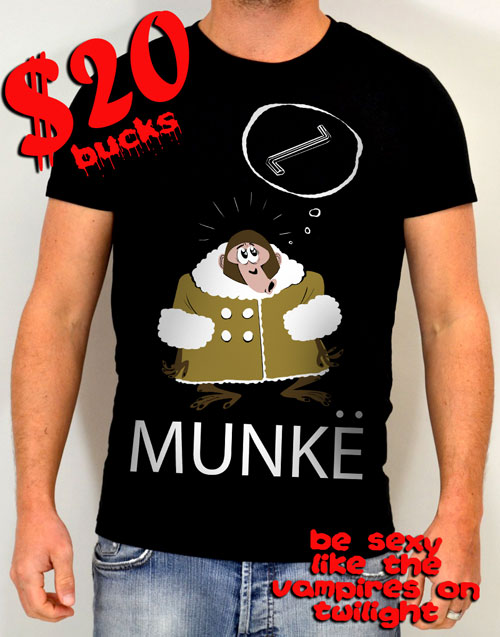 If there's one thing we're known for in Canada, it's monkeys.
That's right.  Monkeys.  Used to be, our most famous animal would've been a beaver, or maybe a moose.  But one little monkey in a particularly smart winter coat changed all that about a week ago by paying a mysterious visit to a Toronto Ikea.  The Ikea Monkey became a global phenomenon.  And now, a group of enterprising animators are trying to cash in.
Lead by the intrepid Barnabas Wornoff, these opportunistic artists are sshlepping t-shirts, and working on a game.  The Ikea Munke shirt can be purchased over here: http://www.ikeamonkeyshirt.com/. And the making of the shirt is documented here: http://darwinikeamonkeyshirt.blogspot.ca/
I'm assured the game is on its way, here's some proof: