This should be our penultimate post for the Christmas.  I spotted a few last bit of awesome to share.
I ran some coverage a few months back about an upcoming comics project, featuring Canadian superheroes: True Patriot.  Well, look what showed up in my inbox, courtesy of Jack Briglio!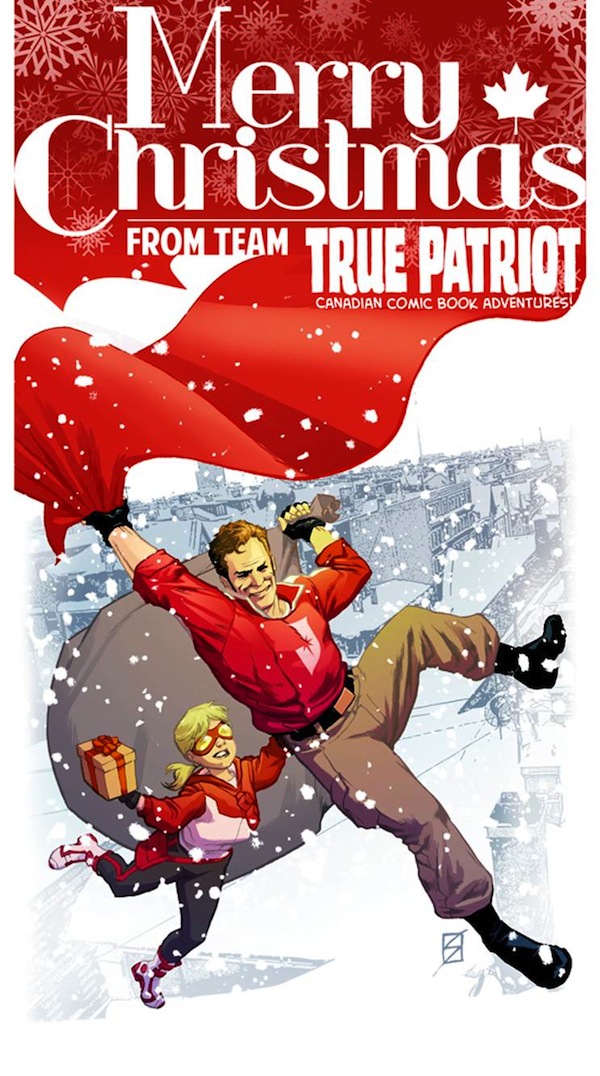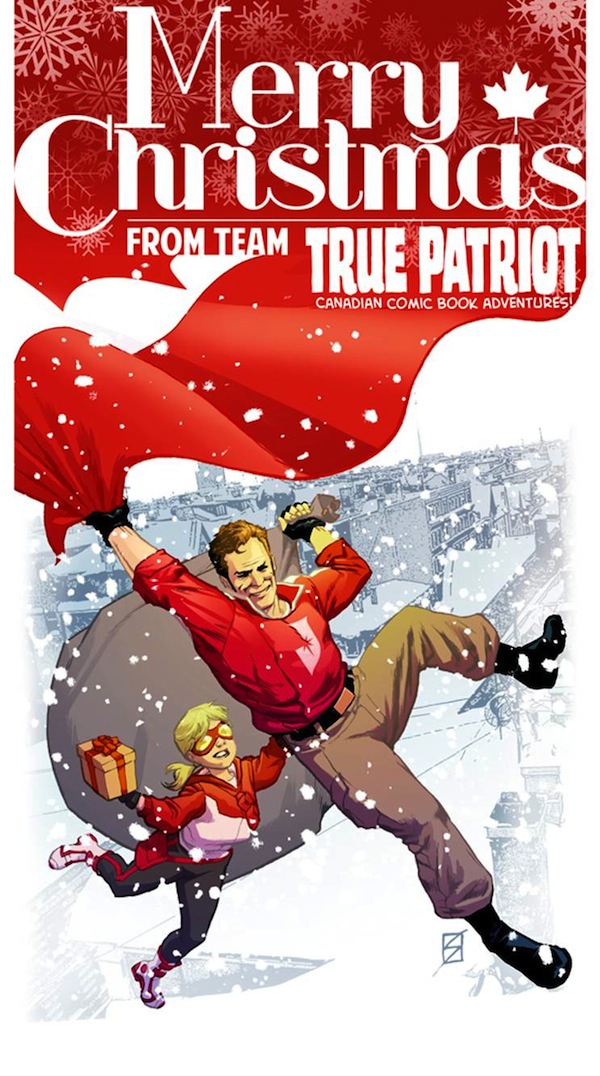 Here's Noam Sussman's take on the holiday.  Noam managed to get on here twice this year, due to his snazzy work on Guru's animated card.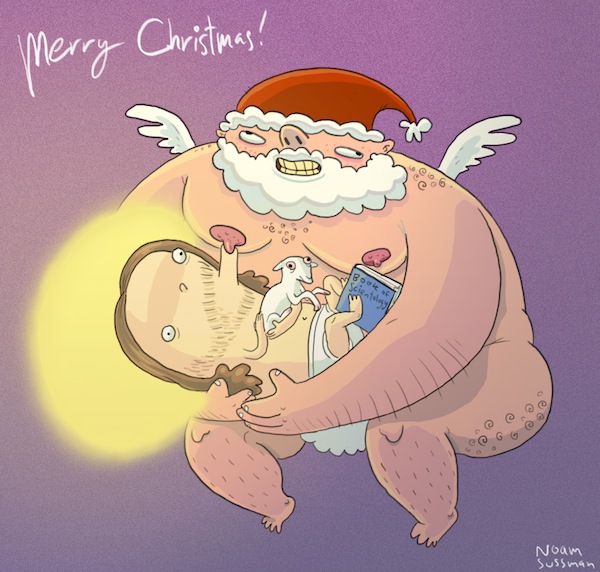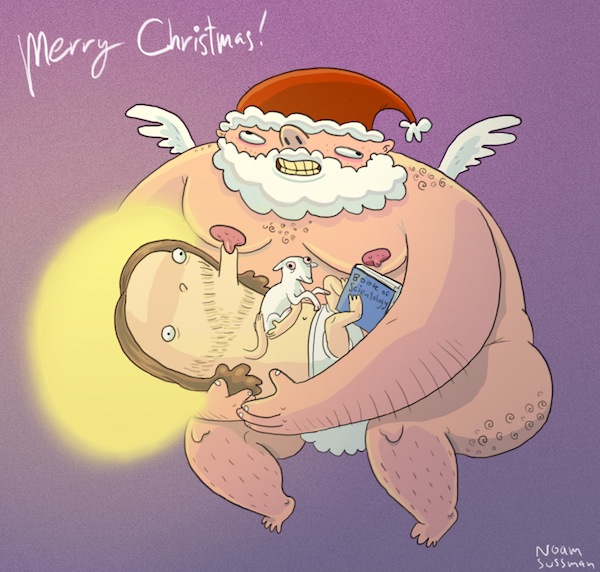 And Bob Pettigrew's Studio-Zoetrope sent this one.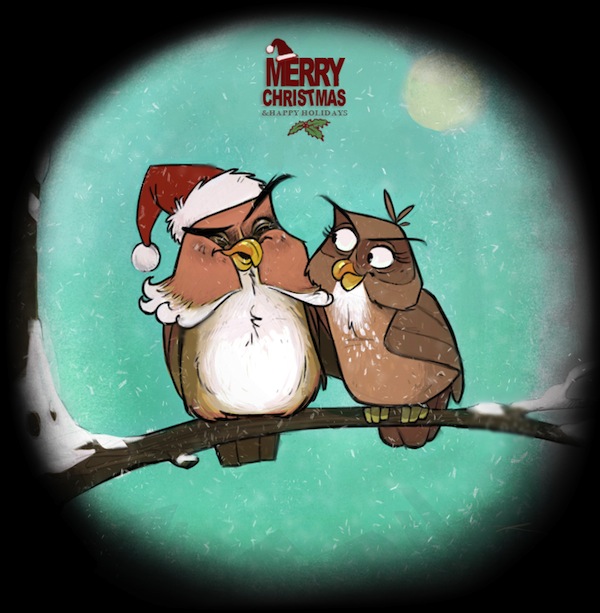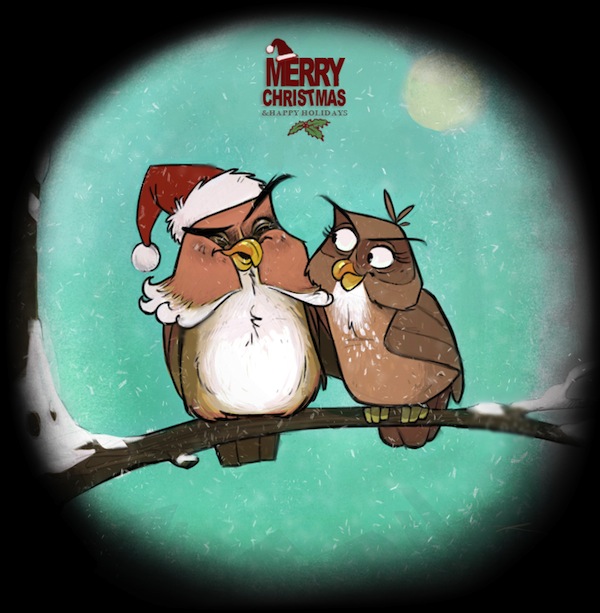 Here's Mike Geiger's "Santa Paws".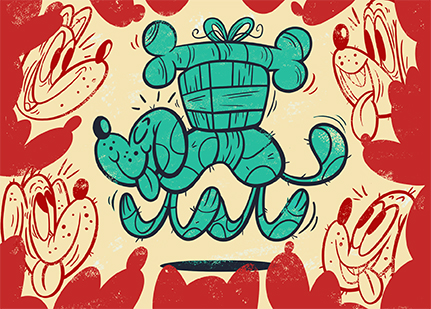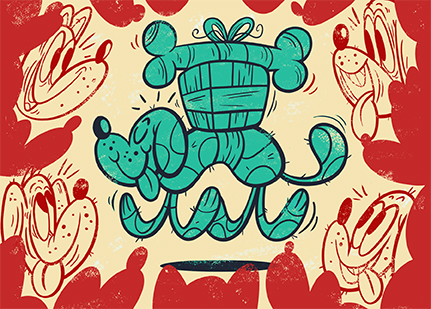 And a very interesting Christmas greeting from Graham Falk.  This one's worth sinking a minute into.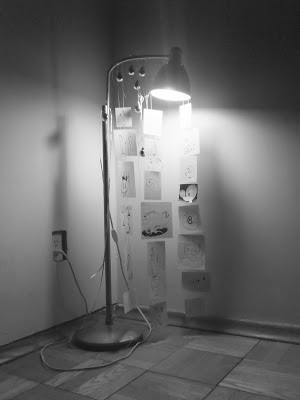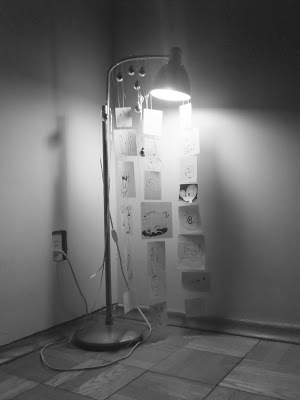 Maybe we should end on that one.  Thanks, Graham.