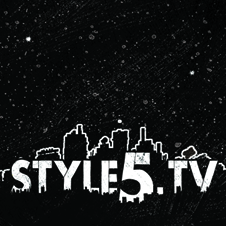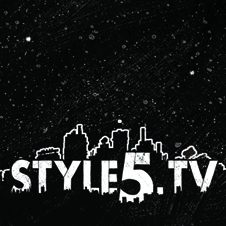 One of the things I enjoy about this time of year is all the looking back and peering ahead.  Style 5 head honcho, Sam Chou, posted a year in review for 2012, listing off the top 5 highlights of his year.  If you don't know them, they're the kind of small shop that always has something really interesting on the go, lead by a distinct creative voice (Sam).  Judging by the list, I'd say 2013 should be just as cool.
Here ya go:
2012 Year in Review: Style 5′s HIGH FIVE
It's tough being a small studio.  We don't get contracts from Disney or Nelvana.  We don't have tax credits to cushion us, nor have millionaire moguls to back us.  For the most part, we are a handful of passionate artists and storytellers and we battle everyday to continue doing what we love, which is telling compelling stories through animation.  2012 was a great year, filled with little battles and little victories.
Here is our top five moments or HIGHS of the year.
Call it, the….um….. Style 5 HIGH FIVE!  (*high five)
ON TO THE TOP 5!!  (in no particular order)
#5.CAPTAIN CANUCK

We were so very excited when we were approached with an opportunity to work with  Richard Comely's iconic Canadian Super-Hero.  All I can say right now is that the project has been quietly in development by the newly formed Captain Canuck Incorporated and the Toronto animation house, Smiley Guy Studios. Stay Tuned!!
#4. RUSH
One of this years highlights was meeting RUSH and producing an animated segment for their 2012 Concert Tour.  If you missed the concert, be sure to get their 2012 Tour DVD and check out "Family Goy".

#3. RUMBLECAT
Yes, we partnered with Aron Dunn from Treason Media to develop an original series about a rising MMA star and his best friend/manager.
This will knock you the F out.
#2. TAAFI (Toronto Animated Arts Festival International)
Toronto had its FIRST Animation Festival and we were happy to be a part of it.  We brought our favorite artists together and produced the bumper for the inaugural festival which was featured in The National Post and MetroNews!  Looking forward to TAAFI 2013!!

TAAFI Bumper 2012 from Sam Chou on Vimeo.
#1. Fly, Colt Fly
This is an action-packed documentary about the Barefoot Bandit.  It is half live-action, half animated.  We've been producing the animation for the 90-minute documentary since mid 2011.  Look out for the festival tour, it's gonna be a wild one!
It has been a great year filled with exciting projects, milestones, small hiccups and small victories.  Thank you all for your kind words, love and support!  We will continue to give you kick-ass animation and to tell compelling stories.   We have lots in store for you in 2013!!
-sam