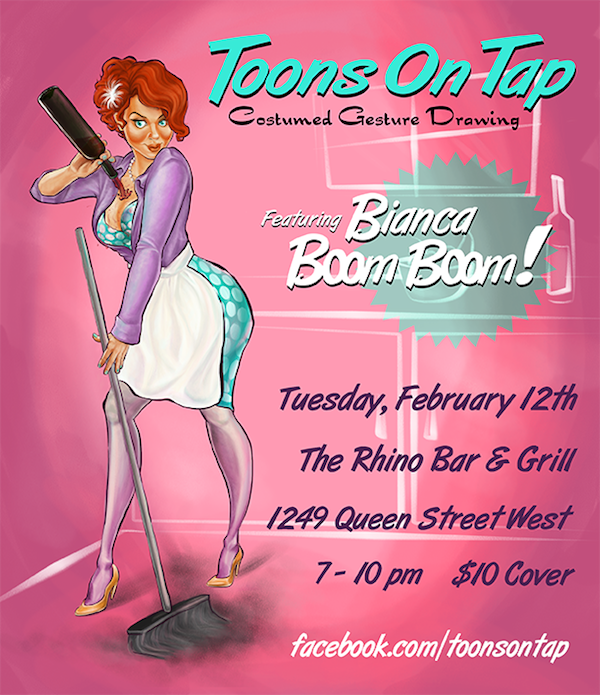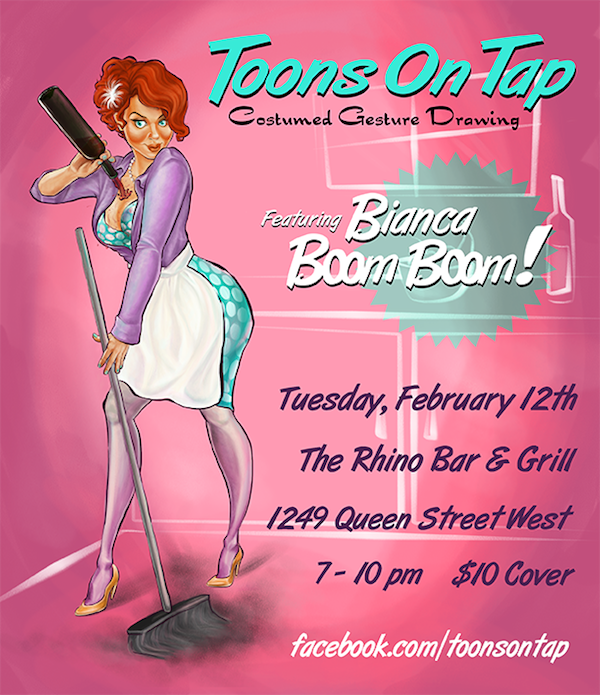 For those of you in the Toronto area who are looking fora fresh take on life drawing, I suggest Toons on Tap.  I haven't been to one yet, but a lot of pals have, and they love it.  Costumed figure drawing, pretty straightforward, and a lot of fun.  Each model has their own "thing", but the emphasis is on personality.
Here are a few words from organizer, Jeremy Cardarelli:
Lately, the attendance at our drawings events has been great, due largely to word of mouth. We adore the models we hire, and we want more people to know about them.
Our next session will feature international performer Bianca Boom Boom as our model. Bianca is experienced in comedy and musical theatre, and within one short year has attracted quite a bit of attention in the local burlesque scene. She was a 'bon bon' to the biggest name in burlesque to come out of the city, Coco Framboise. Bianca will pose for us as a 50s housewife- perfect for artists who love retro pin up art.
So grab your sketchbook, grab a beer, and go draw.