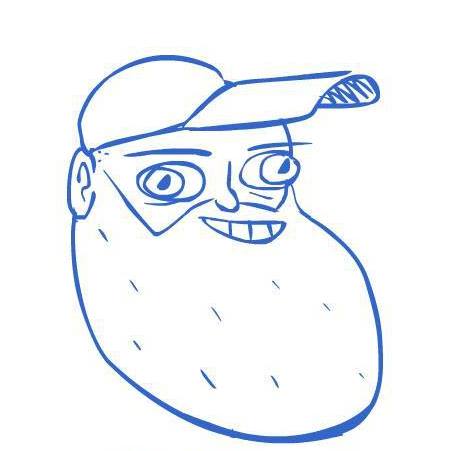 Hi folks. It's quiet around here. And it's a little scary out there. Running an animation website has changed a lot in the decade and a half since we started Cartoon North (or Canadian Animation Resources, for the geezers out there). The internet has changed. And the case for a centralized hub for all things Canadian Animation has gotten a little weaker. Most animation news is conveyed via hashtag on a variety of social media platforms. We consume things differently than we used to. So this site isn't as active as it once was.
I started Canadian Animation Resources to connect our community. To share news, films, and job posts. Everybody is sharing their own news now, and you probably already follow the sources you want to hear from. And job posts? Well, there are less of them around right now. That's a bit of a grey cloud in our collective blue sky. And we don't keep our job board as active as we once did. But there are other resources out there.
The most comprehensive job board for animation is the epic and legendary Chris Mayne Google Sheet. Chris is doing the good work, keeping this gift from the heavens updated regularly. I know how much work this is. I used to do something similar here, and it's a full time job all on its own. Here's the link.
Job posts from all over the world. It's a thing of beauty.
Twitter is still a good place to look. @animationjobs is the place to go. Studios are still posting their jobs, indie jobs pop up too. Hashtags are important and can be tricky to navigate, but the more you follow, the more you'll find. Twitter is a flaming cesspool though, so I don't like sending people there. Our account is currently on hiatus. Also, I refuse to refer to it as anything other than Twitter.
Facebook is still a thing, right? I'm not officially on there anymore, but Cartoon North is! And we have a very active admin, Brent Smith, who keeps things fresh on our feed. Feel free to post your news, fanart, reels, films, clips, anything that's Canadian Animationy, we want it!
Discord servers are your friends. But they're a little gatekeepery for some of us. We have one, I should use it more. I do post some jobs on there, and I sometimes post there for myself, when I'm looking for freelancers for projects I'm in production on. This is where "word of mouth" can occur.
And finally, as indicated in the title of this post: LinkedIn. Yep. Use it. Get used to checking it regularly. Look around and figure out who to follow and how to navigate it properly. LinkedIn has been a journey. I've been on there forever, and remember when it was this weird outlier. People were often surprised to find out how much I used it in my hiring. But LinkedIn's gone mainstream. During the pandemic, and the bountiful animation boom, it really exploded. Every studio is on there sharing micro articles about their employees, stories about how different they are from other studios, how much they care for their staff and all kinds of other fluff. Most studios got fairly adept at promoting their culture during the boom. But, as the boom gave way to cutbacks, strikes, and streamer implosions, the number of job posts in my feed dwindled, replaced by a bumper crop of looking-for-work posts. It's gotten tough out there, and we need to help each other out. People need work, and they need to know how to find it. LinkedIn is one of those places, and you really need to be on there, trust me.
We do our best to share Canadian animation jobs in our LinkedIn group. You can join it here and follow along.
Cartoon North can be found on LinkedIn both as a group, and we have a company page. We used to share stuff on the company page, but have streamlined things better so we now use the group for all this stuff. Hopefully it's a good starting point for those of you looking for your next contract. But I truly encourage you to make the most of your LinkedIn profile. LinkedIn is for work. Connect to every human being you've ever had a conversation with in this industry. Connect to every human being you admire, want to work for or with, saw on a panel saying something you liked that one time, makes a cool indie cartoon that they somehow manage to produce while maintaining a day job, EVERYONE! It's designed for this. Follow every studio you might ever want to work for. Follow the Toon Boom account! They share all kinds of stuff. And you'll see people's reposts. Follow THOSE people, who work for studios and are reposting their job posts. Or follow the people who are posting on behalf of the crews they're on, and the studio they work at reposted them! See how this works?
The reality is that there are not as many gigs to be had right now. What we just lived through was a bubble the likes of which I don't think I've ever seen in this industry. That bubble burst. It's not going to come back looking the way it did, and it's certainly not going to be as big. We have an adjustment period to live through right now while broadcasters and other sources of funding get their courage back. How long that'll take is above my pay grade. Changes need to happen today for them to take effect next year. We could see a slight uptick before the end of 2023, but I wouldn't be expecting much of an improvement until at least spring 2024. In the meantime, be strategic, reinvest your time in yourself and your own ideas and skills. Work with friends and colleagues to make some cool shit so you can update your reel. Talk to each other, help and share and communicate. Now is not the time to get insular and protectionist. We'll get through this together. So keep sharing, keep hunting, keep your eyes and heart and mind open, we got this.
Talk soon.
mike