Posting up a link here to an animation course being offered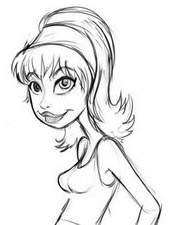 this summer at Red Deer College in Alberta.  It's being taught by a friend and colleague of mine, Jose Pou.  Jose is a wonderful guy, really loves to teach, and is a top notch animator.  When John K was in Ottawa doing Ripping Friends and later, the new Ren and Stimpy, Jose was a sponge, and it shows in his work.
Anyone out in that neck of the woods who wants to learn the art of cartooning: check it out.