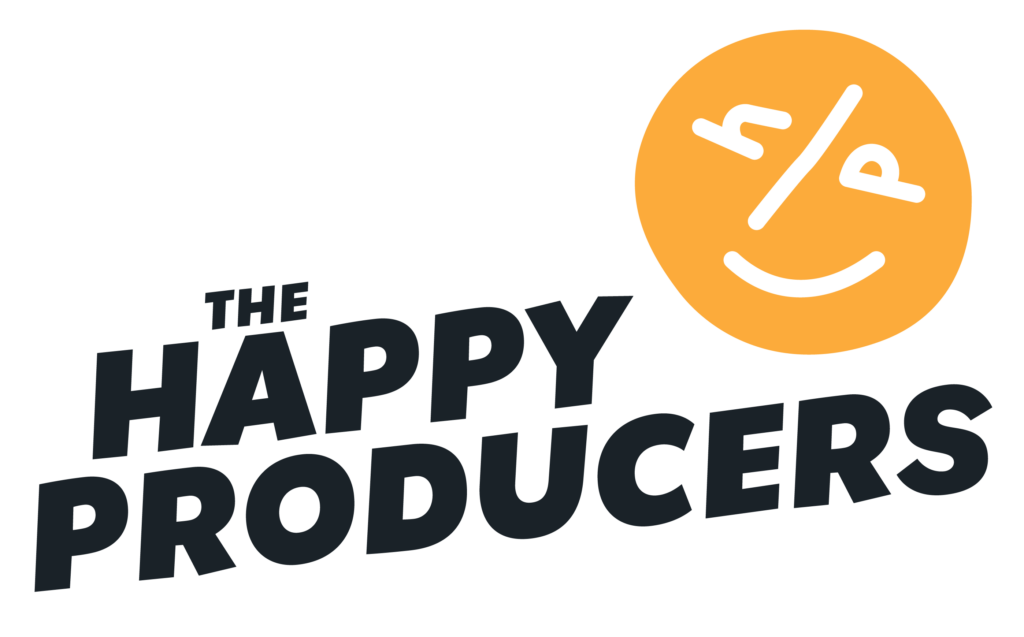 It's been a busy autumn, punctuated by two local events, the Ottawa International Animation Festival/The Animation Conference, and the TAAFI Industry Conference. I don't get out too much anymore, so attending both of these in short time frame was almost overwhelming, but clearly exactly what I needed. I haven't felt this connected to community in years, both old friends and new. Two of those new friends are Virginie and LP, The Happy Producers. This is going to come off as shameless promotion, and it is, utterly shameless. Our focus here at Cartoon North right now is really straightforward. We're in crisis, how can we help. We're trying not to post anything that's a distraction, less press releases, less fluff, just resources, jobs, anything that can help support us through a downturn. And these guys more than qualify. I met them at The Animation Conference (TAC), in Ottawa after witnessing their contribution to a panel on well being in the workplace and immediately introduced myself. In the short time since, we reconnected at TAAFI and have been on and off multiple getting to know you calls, really connecting over our shared sense of obligation to community and values-driven work life. These folks care. And they've decided to build a business around that very human quality.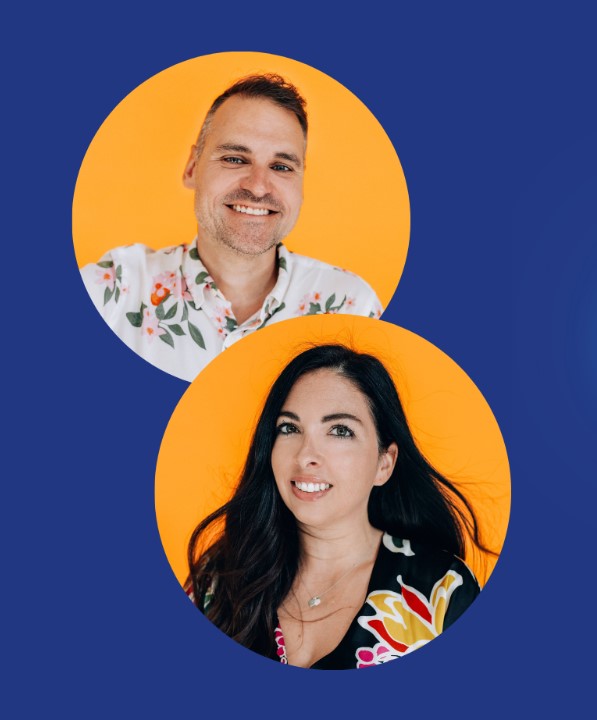 They're experienced animation pros. They've been through the trenches and have bumped up against systems and practices that left them needlessly frustrated, needlessly stressed, and needlessly unhappy. So they decided to do something about it. They educated themselves and came up with alternatives to the status quo. They implemented these ideas and goals into their own lives and workflow and saw results. Approaching well-being not as an idea, but as a basis for a business model proved successful for them, and they decided this was something they believed in enough to make their sole focus. So they started a business and developed workshops and classes so they could share what works for them.
They're awesome, and I feel really fortunate to have this new relationship. So now here's the promo part. I want to help spread the word. They've got a new course available, a Producer's Bootcamp. Here's the link.
Here's what it's all about, in their own, only slightly edited, words.
We want to offer much needed support to production teams (coordinators, project managers, line producers, etc) . They have so many responsibilities and often very little support. It's immense pressure. Our goal is to give them the tools and knowledge they need to thrive, lower their stress and be better and happier at work -which will positively affect everyone in their team.
We work with studios, but we're really aiming for individuals who are seeking growth. We were these people, struggling in jobs we love but sacrificing our health and happiness in the process. We invested in ourselves because we love what we do and wanted to be happier doing it. We all know there are better ways to do this, we just had to figure them out. And we did. We've seen the results, we have the data. Increased productivity and happier people. So we're sharing with people like us, professionals who want better practices with real results.
I've had the benefit of getting to know these guys one on one as humans. I've seen them present on panels and have soaked up some of their experience. I'm gonna take a course to see it in action and maybe learn to set better boundaries.
Here's some details on this course specifically. It's comprised of:
6 self-paced, pre-recorded modules that cover 35 production and management topics (Production Mindset, Internal Communication, External Communication, Workflows and Dependencies, Goal-Setting and Emergencies, and Day to Day Well Being, over 9 hours of content!).
1 hour of one-on-one session and 1 year access to your live general monthly Q&A.
Six Workbooks with a clear road map and objectives.
The PROD Encyclopedia – a tool we build together around our best practices for daily production tasks.
The Animation Lexicon – a tool we provide to mainstream language around animation production.
Email support and homework feedback.

The regular price is $1444 USD (I'm not going to be too hard on them for doing things in USD, they're working internationally, and it's still the standard)
And yes, that's pricey. But they're offering up to 50% off from Nov 17th  to Nov 27th.
I asked them about who's buying, and it's a real mix. They do get a lot of individual professionals signing up for the course for themselves, but they're seeing more studios stepping in and sponsoring their crewmembers. So, with that in mind, they're encouraging anyone who sees a need and wants to do the course to ask their employers to cover the cost – it's happened, so it's worth a shot.
So there's the pitch and the endorsement. I think this kind of thing can really help, and I believe these humans. I've also learned over the years, that I do still occasionally have to invest in my future. If it's still of reach, then I'm going to encourage you to follow them on their various social media feeds (LinkedIn, Insta), and check out their blog. Get familiar with this way of thinking, learn the language, and maybe see that you can set priorities around yourself that actually help other people too.
Take care. -m