Pitch This! in Ottawa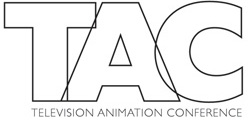 The deadline for Pitch This!, at the Television Animation Conference in Ottawa this fall, is August 15th.  I grabbed some info from their website for those of you who aren't familiar with the event:
Pitch THIS! gives producers the opportunity to steal everybody's attention by presenting their new project to everyone in the TAC audience, which includes over 300 potential buyers, financiers, partners and industry professionals. Two brilliant ideas will be chosen for a chance to WOW our panel of broadcasters and industry leaders, who will select the winning pitch.
Last year's Pitch THIS! winner, who was rewarded a 2009 TAC Anima Pass, has this to say about his experience:

"If you have a great idea for an animated television show and work hard to package and pitch it, then coming to the Ottawa International Animation Festival and TAC could change your life. It changed mine. Not only did I make a development deal with 9 Story Entertainment, but I met people who can make things happen. If you are serious about cartoons, you need to find a way to bring your dreams to the festival." – Al Bohl, creator of "Way Out There!"
Pitch THIS! is available to everyone, including international creators. If you have what it takes, send us your proposal by email or snail mail until AUGUST 15, 2009 (Note: we can accept no more than 2 submissions per Production Company.)
SUBMISSION REQUIREMENTS:
• Project synopsis, including target audience, technique, format, rough budget, (1-2 pages)
• One episode synopsis
• Bios of key executives
• Short paragraph indicating your current stage of development and any special features (e.g., online/interactive component, etc.)
• Some concept art (2 or 3 images)
SEND MATERIAL TO:
By email:  azarin@animationfestival.caThis e-mail address is being protected from spam bots, you need JavaScript enabled to view it
By mail: Pitch THIS! Submissions
Television Animation Conference
2 Daly Avenue, Suite 120
Ottawa, ON K1N 6E2