More comix: Rex Bunyan by Darren Rawlings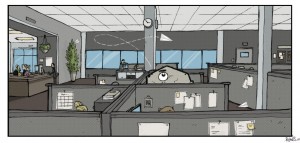 On the subject of comix by animation types, go check out the work of Darren Rawlings.  He works in the animation industry in Toronto and finds the time to put out The Life of REX BUNYAN.
I like it.
Follow Darren's links for plenty of other cool stuff.