Last updated on August 11, 2009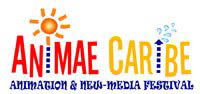 Animae Caribe is coming up: September 28th to October 4th. The application deadline is drawing near: September 1st, 2009. There's no application fee, so it's a great chance to get your film into an international competition.
Animae Caribe has been around for seven years and is based out of Trinidad & Tobago. They have a mandate that encourages the growth of their own animation community, which includes education and promotion. Competition screenings are open to international applicants, with some categories specific to Caribbean filmakers.
More info and application forms can be found here.