Checking in on Shane Acker's 9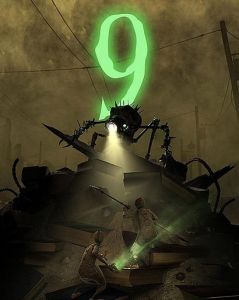 9 came out on Wednesday (9/9/09), which is not generally a day that movies fly into theatres.  It clearly won the day at the box office, with a little over 3 million bucks, but I have no idea if that's good or not.  There isn't really anything to compare it to.  So we'll just have to wait and see how the weekend goes.
Reviews from you readers are starting to come in.  I'll post the winner next week.  Keep them coming!  Go see the movie!