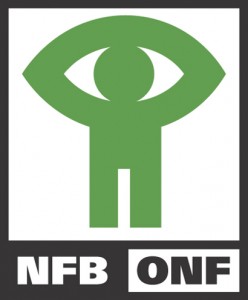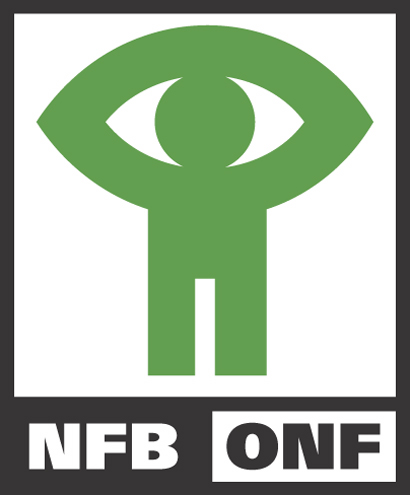 From the National Film Board of Canada:
70th-anniversary special edition  "GET ANIMATED!" WITH FREE PUBLIC SCREENINGS   FROM THE NATIONAL FILM BOARD OF CANADA    Montreal, September 28, 2009 – In celebration of International Animation Day and the National Film Board of  Canada's 70th anniversary, the NFB is launching a special edition of Get Animated! – a series of free public  screenings, from October 23–31, 2009, in 13 communities across Canada. The NFB's Get Animated! website will  also offer exclusive animation programming from October 8, 2009.    The NFB's third edition of Get Animated! will showcase amazing new creations for all ages from its Oscar-winning  animation studios in two programs: Animation Feast and the NFB Family Program. The Family Program  also  features special presentations by acclaimed filmmakers Chris Landreth and Cordell Barker, as well as hands-on  animation workshops for all ages. The NFB's new 2-disc set Animation Express, a dazzling collection of films by  today's animation innovators, will also be on sale at screening venues.    Taking place October 28, 2009, International Animation Day is an annual celebration in over 40 countries, initiated  by the International Animated Film Association (ASIFA) in 2002. NFB animation founder Norman McLaren was the  first president of ASIFA, and the NFB is proud to be bringing this global celebration to Canadian communities for  the third consecutive year.    This year, the NFB celebrates 70 Oscar nominations in 70 years – more nominations than any production company  or organization outside Hollywood. Get Animated! is part of a broader commitment to ensuring that Canadians  from coast to coast have access to outstanding NFB productions.     For online videos and complete screening and workshop schedules, visit <nfb.ca/getanimated>.    Screenings across Canada    Get Animated! free screenings will take place in Victoria, Vancouver, Edmonton, Calgary, Winnipeg, Toronto,  Montreal and Halifax, as well as in five communities served by the  NFB's pioneering e-cinema network for  francophone Acadians: Moncton, Bouctouche, Caraquet, Edmundston and Kedgwick, New Brunswick.    The Animation Feast program of NFB new releases features nine shorts: The Spine by Chris Landreth, Runaway  by Cordell Barker, Vive la Rose by Bruce Alcock, Peggy Baker Four Phrases by Howie Shia, Spare Change by  Laurie Gordon and Ryan Larkin, How People Got Fire by Daniel Janke, Land of the Heads by Claude Barras and  Cedric Louis, The Man Who Slept by Inés Sedan, and Robes of War by Michèle Cournoyer.    The Family Program features Runaway, Théodore Ushev's Tzaritza, Pierre-Luc Granjon and Pascal Le Nôtre's  Leon in Wintertime as well as two shorts from the NFB's Hothouse program for young animators: Wiggles and  Giggles by Sarah Guindon and Git Gob by Philip Eddolls.   Special presentations by Chris Landreth and Cordell Barker     Two of Canada's most acclaimed animators will present excerpts from their work, talk about their filmmaking  process and take questions from the audience, as part of Get Animated!     Chris Landreth is an Oscar-winner for Ryan, coproduced by NFB and Copper Heart Entertainment. His new film,  The Spine, an NFB production in association with Copperheart Animation and C.O.R.E. Digital Pictures, is winning  prizes at film festivals around the world, including the Best of the Festival award at the Melbourne International  Animation Festival. Landreth will be visiting Toronto, Montreal, Vancouver and Edmonton.
Cordell Barker is a two-time Oscar-nominee, for Strange Invaders and the beloved classic The Cat Came Back.  His new film Runaway recently received the Petit rail d'or for Best Short Film at the Cannes Film Festival and a  Special Jury Award at the Annecy International Animated Film Festival. Cordell will be visiting his hometown of  Winnipeg, as well as Montreal, Calgary and Halifax.
Animation workshops for all ages
Get Animated! features animation workshops for children and adults alike in selected cities. Children's workshops  will be held in Toronto, Montreal, Vancouver and Winnipeg, with an adult workshop offered in Toronto. Animators  from the NFB's Mediatheque and CineRobotheque centres will offer workshops in Toronto and Montreal. In  Winnipeg and Vancouver, workshops will be led by animator Scott Kiborn.
Exclusive online animation
As of October 8, 2009, <NFB.ca> will feature exclusive programming as part of Get Animated!, with new shorts  joining over 150 NFB animation productions already online.     New titles include The Brainwashers and Subservience, puppet-animated films from two-time Jutra award-winner  Patrick Bouchard, as well as Iriz Paabo's HA'Aki, a highly inventive and unorthodox look at hockey.     Also added: Tzaritza and Drux Flux by Theodore Ushev; Here and There by Diane Obomsawin; Uncle Bob's  Hospital Visit by Prince Edward Island animator JoDee Samuelson; Engine 371, a short about the construction of  Canada's transcontinental railroad by Kevin Langdale; and Forming Game by Alberta's Malcolm Sutherland.
Animation Express
Get Animated! will feature the national launch of the 2-disc set Animation Express, a dazzling collection of 26  films by animation innovators. These include Chris Lavis and Maciek Szczerbowski's Oscar-nominee Madame  Tutli-Putli, Cordell Barker's Runaway and Claude Cloutier's Sleeping Betty, winner of 20 awards including the  Genie Award for Best Animated Short.    A deluxe Blu-Ray edition of Animation Express features 13 extra titles, including the Oscar winners Ryan by  Chris Landreth and The Danish Poet by Torill Kove.     Animation Express will be available for purchase at all Get Animated! screening venues, at a discounted price.  Animation Express is distributed by Mongrel Media and Metropole Distribution.
About the NFB
Canada's  public  film  producer  and  distributor,  the  National  Film  Board  of  Canada  creates  social-issue  documentaries, auteur animation, alternative drama and digital content that provide the world with a unique  Canadian perspective. In collaboration with its international partners and co-producers, the NFB is expanding the  vocabulary of 21st-century cinema and breaking new ground in form and content, through community filmmaking  projects, cross-platform media, interactive cinema, stereoscopic animation – and more. Since the NFB's founding  in 1939, it has created over 13,000 productions and won over 5,000 awards, including 12 Oscars and more than 90  Genies. In 2009, the works of NFB animation pioneer Norman McLaren were added to UNESCO's Memory of the  World  Registry.  The  NFB's  new  website  features  over  1,000  productions  online  –  visit  <NFB.ca>  and  start  watching.