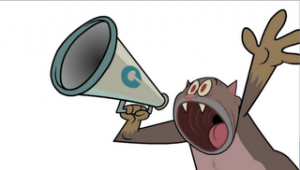 Happy Monday everyone! I got into the office today, logged onto the ole internets, and what do I find? Nick Cross's latest film, "Yellow Cake", is done and online, in it's entirety! Here's Nick's announcement, from his blog:
Sunday, October 04, 2009
It's finished! I started working on Yellow Cake in November of 2006 right after I finished production on 'The Waif of Persephone'. So, after almost exactly 3 years it's all done!
I've decided to make this film a 'direct-to-internet' release. I will also be sending it around on the festival circuit, so hopefully it will be coming to a screen near you sometime soon.
Until then, enjoy!

Yellow Cake from Nick Cross on Vimeo.