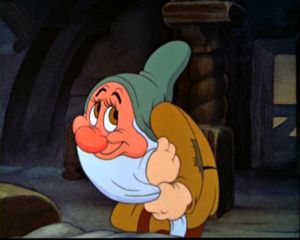 I received this message about a week ago on Facebook.
I have to thank you. Because of your constant updates, i have been able to get internships, jobs and to get to know people in the industry. I can't thank you enough, Michael.
That's awesome.
I operate this site in a bit of a bubble. I know how many people read it, and I occasionally get a shot in the arm from a friend. I can count on one or two individuals to comment once in a while as well. But every now and again, I get a message like the one above, and I have to say, it makes my day. Because there are days I don't want to do this, but I actually believe this site is necessary. We don't have anywhere else to go in Canada for information on our industry and community, which was the reason I started this page, and before it, the Canadian Animators Facebook group.
I don't make any money doing this. It's a glorified hobby that takes up almost as much time as a day job. And I'm not doing it for thank yous. They're nice, and I wouldn't discourage them. But I do it because I really love this business and this art. It may sound kind of hokey, and I'm going to lose my pessimist's membership card, but I think doing this makes a difference. And every once in a while, I get a message that says so. So thank YOU. Whoever's reading this right now. I hope you find it useful and that you keep coming back. I'll do my best to keep the content relevant and useful, and bear with me when it isn't. I'm just one guy and I'm doing my best.
Cheers,
m