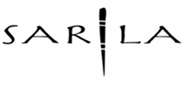 There's a rumour going around that this is a Canadian production. Well, a quick Google search later and I found some details.
Yep.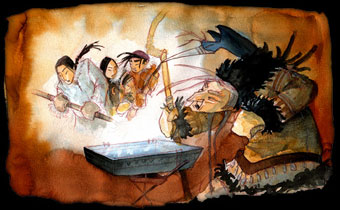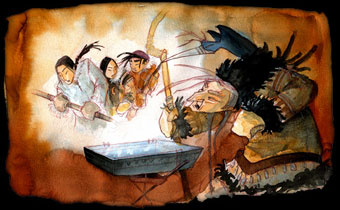 It's an 80 minute 3D feature being produced in Quebec by 10th Avenue Productions. They've got some other animation on their resume along with documentary and games production.
Here's the synopsis:
This is the story of a voyage of initiation in which three young Inuit go in search of a promised land, hoping to save their clan from famine. It is also the story of a fight to the death between two shamans, the young Markussi and the aged Killiq, who feels that his power is threatened.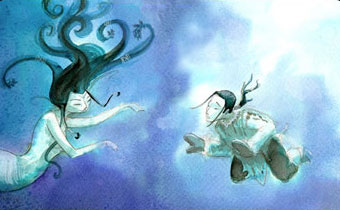 I can't get the embed code to work for the trailer, but here's the link.
It's directed by Nancy Savard, who also helms 10th Ave.