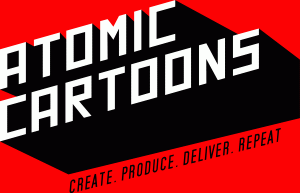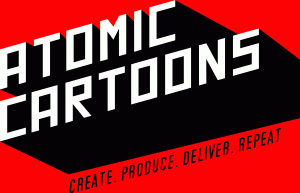 Vancouver, B.C. Canada – Atomic Cartoons' Director, Tyler Schroeder, recently brought home a Pixie Award to the Olympic city for his stellar work on Mythunderstood, a short format animated cartoon created and directed by Schroeder and produced by Atomic.
The Pixie Awards is sponsored by the American Pixel Academy and
judging is done by professionals who have excelled in the moving pixel
fields of animation, motion graphics and effects.
"The Platinum Pixie Award is the organization's highest accolade and
we are both honored and pleased to be amongst the few to have this
prestigious industry award bestowed upon us," Said Atomic Cartoons'
CEO, Trevor Bentley, "The judges are industry peers, so this means a
lot to us. It's not an easy win. Ultimately though it was Tyler's vision and hard work that earned the award, so the props have to go to him really."
Another exciting Atomic development sees ex-Studio B Producer, Jamie
Turner joining the Atomic Cartoons ranks this year. Jamie brings with
him over 15 years of animation production experience. His credits include managing such productions as The Mighty Ducks, Jungle Cubs, Timmon and Pumba, Catdog, and Angry Beavers, as well as producing What About Mimi, Something Else, and Yakkity Yak, among others. His role as producer on The Amazing Adrenalini Brothers helped the production win a BAFTA award in 2006, and his stewardship saw a Leo Award victory on the hit series, Kid v.s. Kat in 2009.
"It goes without saying that we are very fortunate to have Jamie on board", stated Mauro Casalese, Atomic's VP of Production, "We've worked with Jamie in the past and have known him since he started in the 'toon business. He brings with him a ton of experience and his leadership is a wonderful asset to the A Team."